To Do
Mrs. Priss Headband Makeover {How to Make a Bow} Feb01st2010 Supplies: Headband (mine was busted)Ribbon (I used 7/8″ wide for this size bow, but you should adjust measurements below according to ribbon width)ScissorsHot Glue Gun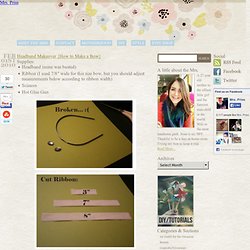 Neil Gaiman / Rose Walker quote about how horrible love is by PoetryGrrrl on March 9, 2014 "Have you ever been in love?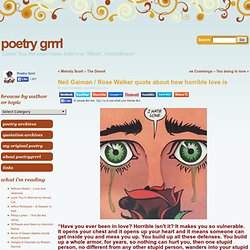 Neil Gaiman / Rose Walker quote about how horrible love is | Poetry Grrrl
Music is life, I never found anyone who's life isn't influenced by Music. Why the best things in life like Music are not free? Actually, there is more legally available for free Music than you think. image by nothingatall Here is a list of 100 sites that let you stream or download music for free legally! This super list has sites where you can find most of your favorite songs and other awesome music that you will enjoy listening to.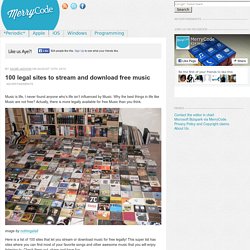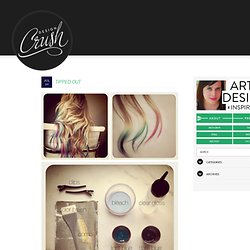 adele Oh I love it!! I am blonde, but not sure I would dare do this to my own hair!!!!http://www.intotheblonde.com/ 07-20-11 » 10:03 am » Addie I absolutely LOVE this…. and if something went wrong, all you have to do is cut it off… Although, from experience, coloring blonde hair is not as great as you would expect… the color fades way faster than you would think b/c when you bleach darker hair, it kind of damages it, so the color really soaks into the hair, with blonde hair, it isnt damaged, so it doesnt soak in as well…Im such a nerd, sorry 07-20-11 » 10:08 am » Paige Seriously wishing I was blonde right about now to do this to my tips! Or would it still look cool with brown hair? 07-20-11 » 10:10 am » Kelly i'm dark brown and would try it if my hair were a bit a longer – i say go for it!