Learning to code
Programming Tutorials Forum. Learn to code. Learn To Code. Digital tools (Info Technology) Lots of options for getting students into computer programming. Mathew Kennedy started programming with LegoMindstorm when he was 8.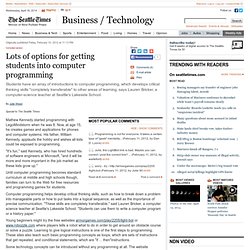 Now, at age 15, he creates games and applications for phones and computer systems. His father, William Kennedy, applauds the hobby and wishes all kids could be exposed to programming. Pivot Stickfigure Animator download and reviews from SnapFiles. Piktochart- Infographic & Presentation Tool. Drfre. Free Online Course Materials | About OCW. Home - Computer Science: A Guide to Web Resources - Library Guides at University at Albany. School of Engineering - Stanford Engineering Everywhere.
SEE programming includes one of Stanford's most popular engineering sequences: the three-course Introduction to Computer Science taken by the majority of Stanford undergraduates, and seven more advanced courses in artificial intelligence and electrical engineering.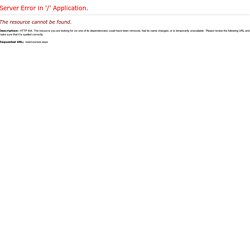 Introduction to Computer Science Artificial Intelligence. Free Beginners Computer Tutorials and Lessons. MIT App Inventor.
---