Random
TOILETPAPER
Jon Rafman
The Harlem Shake World Map
garde à cheval
putting-sunglasses-on-like-a-boss_863.gif (Image GIF, 347x190 pixels)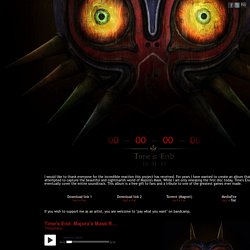 Time's End
I would like to thank everyone for the incredible reaction this project has received. For years I have wanted to create an album that attempted to capture the beautiful and nightmarish world of Majora's Mask. While I am only releasing the first disc today, Time's End will eventually cover the entire soundtrack. This album is a free gift to fans and a tribute to one of the greatest games ever made. If you wish to support me as an artist, you are welcome to "pay what you want" on bandcamp.
xkcd: Electoral Precedent
Google
The magic button — Make Everything OK
No - Yes, No, Maybe - The Instant Decision Maker
Dream Design
Bienvenue Invité ~Vous avez posté un total de 0 messagesVotre dernière visite remonte au Nous sommes le Jeu 16 Jan 2014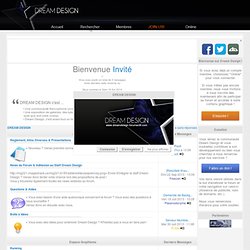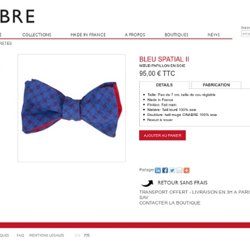 CINABRE - Noeud papillon Luxe - Bleu Spatial II
Taille: Pan de 7 cm, taille de cou réglable Made in France Finition: Fait main Matière: Twill lourd 100% soie Doublure: twill rouge CINABRE 100% soie Noeud vendu pré-noué. Possibilité de le nouer soi-même par la suite. Les nœuds papillon sont fabriqués dans un atelier du Loir et Cher qui réalise des nœuds et cravates à la main depuis 3 générations. Il s'agit d'un des derniers artisans français à faire de la cravate et du nœud « fait main ». Nous créons nos propres tissus de twill avec nos motifs exclusifs. Les tissus de laine, cachemire et velours sont sélectionnés parmi les plus grands fabricants en Angleterre et en France.
Fish: a tap essay
gamers_get_girls2.gif (Image GIF, 972x9247 pixels) - Redimensionnée (7%)
The Evolution of Video Game Controllers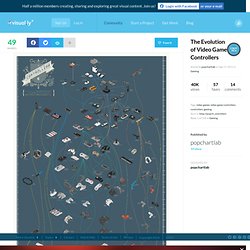 40K Views 55 Faves 14 Comments
OQoFp.jpg (Image JPEG, 1700x1133 pixels)