Synths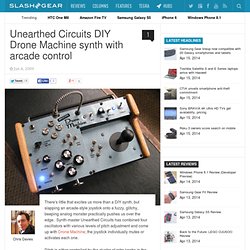 DIY Drone Machine synth with arcade control
There's little that excites us more than a DIY synth, but slapping an arcade-style joystick onto a fuzzy, glitchy, beeping analog monster practically pushes us over the edge. Synth-master Unearthed Circuits has combined four oscillators with various levels of pitch adjustment and come up with Drone Machine ; the joystick individually mutes or activates each one. Pitch is either controlled by the cluster of retro knobs in the lower left-hand corner, or can be thrown over to the bank of photo-resistors up near the top.
Theremins for Every Budget!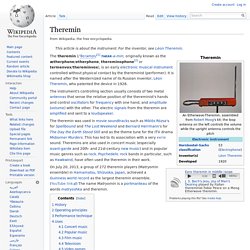 The theremin / ˈ θ ɛr əm ɪ n / , [ 1 ] originally known as the ætherphone / etherphone , thereminophone [ 2 ] or termenvox / thereminvox is an early electronic musical instrument controlled without discernible physical contact from the player.
Theremin Kit Sales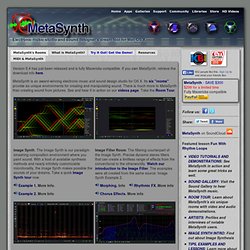 MetaSynth is an award-winning electronic music and sound design studio for OS X.
Electro music YT ggijs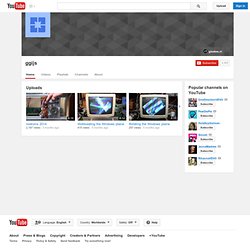 Welcome to YouTube! The location filter shows you popular videos from the selected country or region on lists like Most Viewed and in search results.To change your location filter, please use the links in the footer at the bottom of the page.
Virtual Instruments
These videos, by developer Bastus Trump , offer an introduction to Orphion , his instrument for the iPad.