Keyboard Cuts
Get flash to fully experience Pearltrees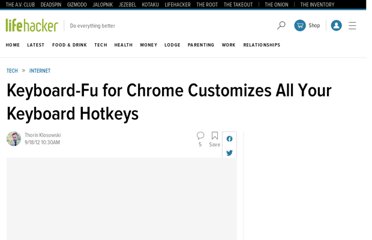 Chrome: Keyboard shortcuts for mouseless browsing are plentiful in Chrome, but if you're looking for a little customization, then Keyboard-fu is an extension that allows you to do just about anything you can imagine. By default, Keyboard-fu lets you customize anything you want provided you're willing to mess around with javascript a little.
Master the keyboard shortcuts in your most-used programs and you'll reap significant time savings.
Chrome: Gmail has tons of great shortcuts , but they're only as good as how often you remember to use them. Shortcuts for Gmail is a Chrome extension that will let you know every time you do something that you could have done with a shortcut by displaying the shortcut on-screen.
OS X: Keyboard shortcuts are great: they can save you tons of time and effort—assuming you know them all. If you don't know every keyboard shortcut under the sun, Eve is an OS X utility that teaches them to you.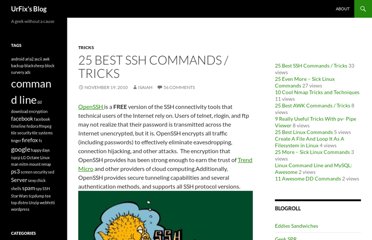 OpenSSH is a FREE version of the SSH connectivity tools that technical users of the Internet rely on.
by Adam Pash Learning to use Firefox keyboard shortcuts to reduce your trips to the mouse can lead to a much more fulfilling web browsing experience, especially at those times that your mouse just isn't doing the trick.
If you're a rather busy person like me, every single second you waste throws pennies down the drain. Those pennies gather up over a year, so making yourself more efficient at what you do on your computer should be at the top of your list. If you lose 2 cents for every second you lose and you waste 2 minutes of the day moving your mouse instead of pressing quick shortcut keys, that's $864 every year you'll never recover – almost one grand!
For those of you who like to use the quickest methods of getting things done on your computer, we have shown you many Windows shortcuts and hotkeys for performing useful tasks in the past.
Introduction Launchy is a free cross-platform utility designed to help you forget about your start menu, the icons on your desktop, and even your file manager.