design
Get flash to fully experience Pearltrees
Animoto, Audacity, BoomWriter, Cartoonize, CartoonYourWorld, GCast, Generator, Google Sketchup, Isle of Tune, Little Bird Tales, MakeBeliefsComix, MapSkip, Mapwing, Marqueed, MuseumBox, PicLits, PictureBook Maker, Prezi, PBWorks, Podcast , Podomatic, PodBean, Stripgenerator, StoriesUnbound, StoryBird, StoryJumper, Toonlet, Tikatok, Toondoo, Virtual Keyboard, Voicethread, Wideo, Wobook, Write Comics, Xtranormal, Zooburst,
Using the Business Model Generation Tools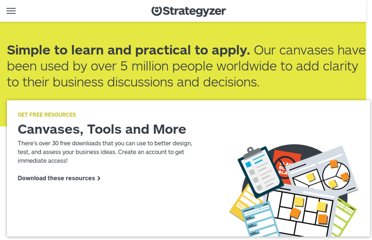 The Stanford d.school , which opens officially on May 7, is a space whose design has been refined over the course of six years to maximize the innovation process. Every wall , every nook , every connecting gizmo, every table, every storage cabinet , has been created with a grand, collaborative vision in mind.
Last week I wrote a post on the impact that digital technologies are having on the newspaper, entertainment and media industry in general.