Education / Learning
Posted by Site Administrator in Online Learning May 7th, 2009 Learning new skills and expanding your knowledge doesn't have to cost you an arm and a leg.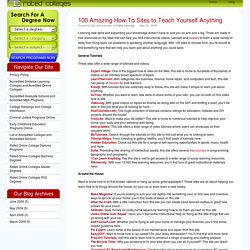 Podcasts - Learn at Any Time - The Open University
All Music, All But Invisible - Search Engine Watch (SEW)
The All Music Guide is one of the most comprehensive, extensively cross-linked and easy to use musical resources on the web. It's also, unfortunately, largely invisible to search engines. If you're looking for music information, the All Music Guide is an exceptional resource, packed with high quality information that's difficult to find elsewhere. The All Music Guide is known for its extensive, detailed, and critical biographies of thousands of performers, as well as thorough discographies.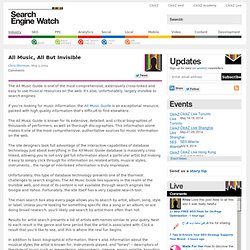 By Alisa Miller