Cool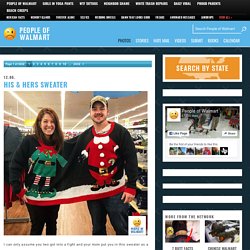 August 10th, 2012 Facebook Contest! Entries must be in by Monday at noon EST. Have fun!
In 1923, the Brazier family traveled from Oregon to Indiana, bringing their 2-year-old collie/shepherd mix, Bobbie. They were separated in Wolcott, Ind., when Bobbie was chased off by a group of local dogs, and after three weeks the family reluctantly returned to Oregon. Exactly six months later, the family's youngest daughter was walking down a Silverton street when she recognized a bedraggled dog. At her voice he "fairly flew at Nova, leaping up again and again to cover her face with kisses and making half-strangled, sobbing sounds of relief and delight as if he could hardly voice his wordless joy." He had traveled more than 2,500 miles.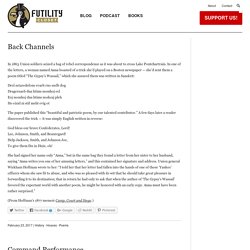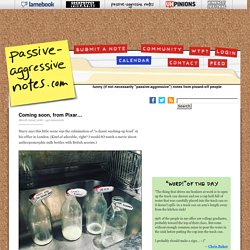 Trapped in the (Water) Closet January 14th, 2014 · 35 comments Writes Robert in Redmond, Washington: "In our office, in this particular bathroom, at this particular urinal, there strikes a phantom pisser, who finds joy in covering the floor in front of the urinal 1/8 inch deep in piss — every single day. One coworker got fed up with this and posted the following series of sticky notes.