Michaels.rivette
Michael S. Rivette
Graphic Design extraordinaire who enjoys long walks on the beach, tasty pink alcoholic beverages, and the occasional design challenge.
Management Secrets: Core Beliefs of Great Bosses
Bespoken Art - Art that Speaks Volumes
When a sound is recorded and converted into visual form, the sound waves from that recording generate a unique and distinct image. We've mastered this audio to visual conversion process giving you the ability to have your very own Sound Portrait. Choose from our pre-designed prints or create a personalized canvas from YOUR voice and transform YOUR words, wedding vows, laughter, heartbeat, or even song into a one-of-a-kind, piece of art.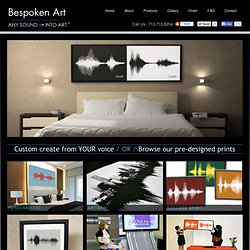 Oh Beautiful Beer - Page 12
Font Management in OS X
This section examines each of the various OS X releases (Panther, Tiger, Leopard, Snow Leopard, Lion, Mountain Lion, Mavericks) and provides the recommended minimum list of the fonts to be stored in the System folder for that particular release of the operating system in order for it and most third party applications to run properly. These lists also include the fonts most needed for the web, iLife and iWork. The fonts listed should always be active on your Macintosh for OS X and should not be removed. Note that this first part of Section 1 covers only fonts required in the /System/Library/Fonts/ folder. There is also a root /Library/Fonts/ folder with its own set of required fonts, which will be addressed in the second half of Section 1.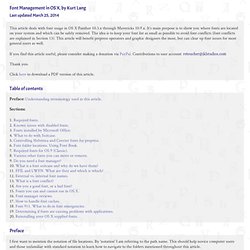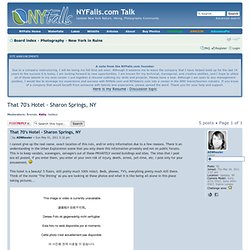 That 70's Hotel - Sharon Springs, NY - NYFalls.com Community
I cannot give up the real name, exact location of this ruin, and/or entry information due to a few reasons. There is an understanding in the Urban Exploration scene that you only share this information privately and not on public forums. This is to keep vandals, scavengers, salvager's out of these PRIVATELY owned buildings and sites. The sites that I post are all posted, if you enter them, you enter at your own risk of injury, death, arrest, jail-time, etc. I post only for your amusement.
AbandonedPorn: Abandoned everything
jump to content my subreddits AdviceAnimalsannouncementsAskRedditaskscienceawwbestofblogbooksEarthPornexplainlikeimfivefunnygaminggifsIAmAmoviesMusicnewspicssciencesportstechnologytelevisiontodayilearnedvideosworldnewsedit subscriptions more » AbandonedPorn use the following search parameters to narrow your results: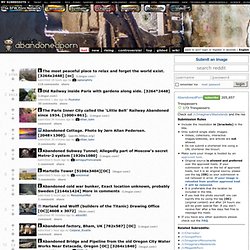 T-shirt Printing, Custom T-shirts, Hoodies, Kids Tees, Baby One-Pieces and Tote Bags - Skreened
Abandonments
Diabetic Recipes
DropMocks
Print Instagram photos | CanvasPop
Snap, print, share. No need to sift through all your photos on your iPhone. Print Instagram photos to canvas effortlessly from your account by logging in directly from our site.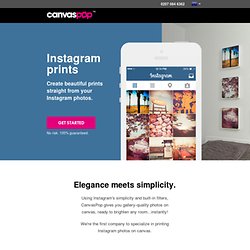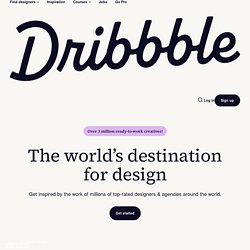 What are you working on?
Toggle navigation What are you working on? Dribbble is show and tell for designers.
Welcome to Gallery1988 Melrose & Venice, Los Angeles | Welcome
What children's drawings would look like if it were painted realistically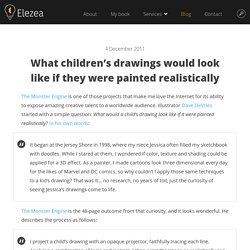 by Rian on 4 December 2011 The Monster Engine is one of those projects that make me love the Internet for its ability to expose amazing creative talent to a worldwide audience. Illustrator Dave DeVries started with a simple question: What would a child's drawing look like if it were painted realistically? In his own words: It began at the Jersey Shore in 1998, where my niece Jessica often filled my sketchbook with doodles. While I stared at them, I wondered if color, texture and shading could be applied for a 3D effect.