Tracking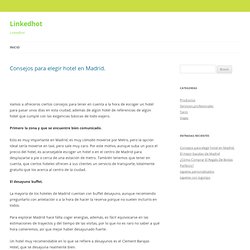 LinkedHot
Uno puede regalar cualquier cosa pero debe de pensar que una boda no es una ocasión simple sino algo muy especial. Cuando vamos a comprar un regalo de boda un piensa en algo en que podamos agradar al amigo, a la amiga o a la pareja, algo que ellos quieran, algo que necesiten y que les pueda ser útil en su vida matrimonial. Tradicionalmente los electrodomésticos, asuntos relacionados con el hogar, cosas que se pueden tener en la habitación, en la cocina, en el comedor, en la sala o simplemente algo que ellos puedan utilizar ambos.
(504) mention
Event Tracking Automation, Visitor Tracking, Google Analytics Segments
Beyond a leading digital agency, used Brandwatch in a variety of ways to help clients such as Tom Tom and Harris Broadcast with their social listening. The Social Studies Group employed some intelligent techniques to better understand customer discussion about an electronic product's specific features. Sky News Arabia needed a social analytics platform to support its new social media strategy, track its effectiveness and measure its performance. International PR agency Waggener Edstrom utilized Brandwatch to show its social media prowess on a global level during the 2012 Olympic games. The Credits, sponsored by the Motion Picture Association of America, partnered with Brandwatch to create stunning data visualisation about the Oscars;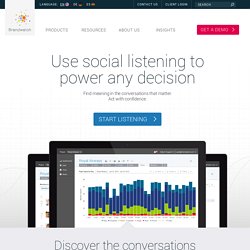 :: Onalytica ::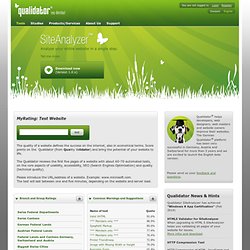 Qualidator
HTML5 Validator for SiteAnalyzer When upgrading to HTML 5 SiteAnalyzer helps you validating all pages of your website for issues. More infos and download HTTP Compression Test HTTP Compression of HTML, JavaScript and CSS can now be tested directly in SiteAnalyzer.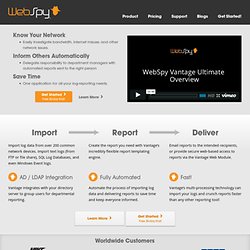 Analysis & Reporting
"The Department of Health and Human Services, as part of the Tasmanian state government, has outsourced the management of our wide-area-network services, including proxies. While it is intending to have direct access to our own proxies in the future, at this stage we only have access to periodic internet usage logs. WebSpy has been a great tool for profiling and providing the management reports required.
Influencer Exchange
What is the best text analytics API + service