Gardening
When to Plant Vegetables for Zones 9-10 Each USDA planting zone has its own schedule for sowing seeds. If you're new to vegetable gardening, you'll want to know that there is a right time to sow each variety of vegetable seed.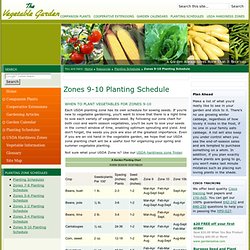 The Vegetable Garden: Zones 9-10 Planting Schedule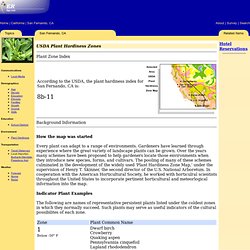 Plant Zone Index
STI: ERsys - San Fernando, CA (USDA Plant Hardiness)
Monday, April 1, 2013 Back to the Arboretum Home Page Arboretum Information || Events & Education || Gardens & Horticulture || Research Activities New Plant Introductions || Support the Arboretum || Comments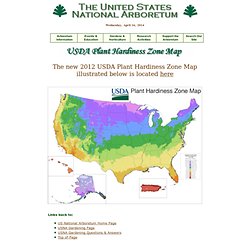 Los Angeles County - Common Ground Garden Program
The Common Ground Garden Program We help limited-resource families learn how to grow their own food. We offer workshops, training and volunteer programs focused on edible gardening for Los Angeles County residents. What Common Ground Offers Vegetable gardening workshops are offered through our Grow LA Victory Garden Initiative . These four-session classes cover the basics of gardening and held at locations throughout the county every spring and fall. Training and technical assistance for school, community and home gardeners are provided by our UC Master Gardener volunteers . We maintain e-lists to provide updates on gardening events, resources and upcoming sessions of the Grow LA Victory Garden Initiative and Master Gardener Volunteer Training Program .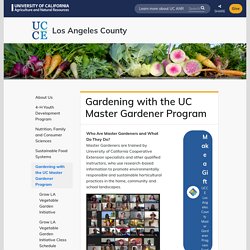 Nutrition Unit:: Lesson Plan, Activity, or Teaching Idea from A to Z Teacher Stuff
February is Nutrition Month.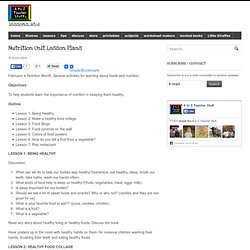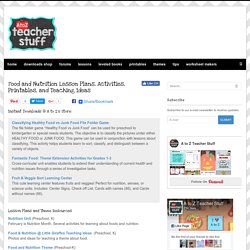 Food & Nutrition Theme - Lesson Plans, Thematic Units, Printables, Worksheets, and More from A to Z Teacher Stuff
Instant Downloads @ A to Z's Store:
Lots of ideas for teachers
AGDay 2009
We are inviting all 3-4th grade teachers and their students, from L.A. County, who would like to join us on an Adventure.
Week 1 – Planning, Clearing, Tool Safety, Compost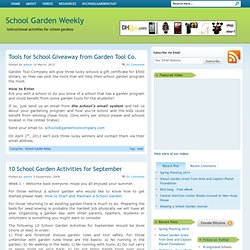 Tools | School Garden Weekly
My First Garden - A Children's Guide to the World of Fun and Clever Gardening