Fashion
Papilio 2010
What Was She Wearing: Answers - Celebrity Style and Fashion from WhoWhatWear
Register - Join Now For Free
Coco Chanel Pictures - Historic Pictures of Coco Chanel
Welcome to Brandy Melville USA
Disney Inspired Outfits - Polyvore
Indie Clothing Store - A Cute &Trendy Clothes Store for All Types
12 Amazing DIY Nail Art Designs Using Scotch Tape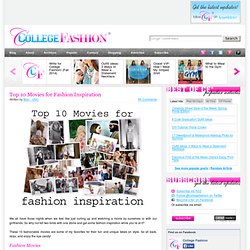 Top 10 Movies for Fashion Inspiration - College Fashion
We all have those nights when we feel like just curling up and watching a movie by ourselves or with our girlfriends.
Styling / Hair and Makeup Tips &Tricks - A Beautiful Mess
Getty Images (3)
Worst Beauty Trends - YouBeauty.com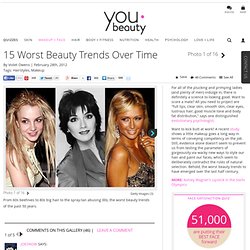 Products trending today on Wanelo
sporty chic : ThreadSence.com, Your Spot For Indie Clothing & Indie Urban Culture
The Look - DIY! 7 new stylish ways to de-clutter your beauty closet
Levi's - Get the Look - Women's Outfits
25 Most Controversial Trendsetters | eHow.com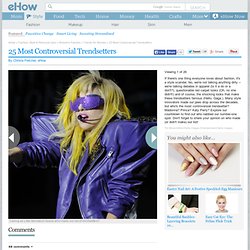 Viewing 1 of 26
Accessibility Information Skip To Main Content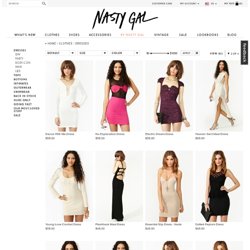 Clothes Dresses at Nasty Gal - StumbleUpon
Do You Want to Wear Mary-Kate and Ashley's T Shirts? | How Life Works
How-To: Instant Hairstyles- Do Yourself | ~She Exists~ | to Add Colors in Life - StumbleUpon
Find out about Braids: Our Top 7 Picks | Family Style - StumbleUpon
By kenziepoo | It's so hard to believe that fall will be upon us soon.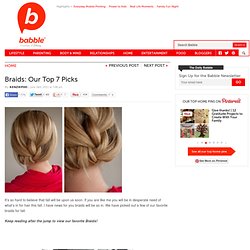 HauteLook
Does it trend? - oBaz
Asymmetry Black Wool Jacket || Buy on Wanelo || Limited time || Free shipp...
20 Holiday Trees Gone Wild | eHow.com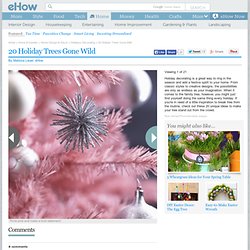 Viewing 1 of 21 Holiday decorating is a great way to ring in the season and add a festive spirit to your home. From classic styles to creative designs, the possibilities are only as endless as your imagination.
Clothes Dresses at Nasty Gal