Fashion
Papilio 2010
What Was She Wearing: Answers - Celebrity Style and Fashion from WhoWhatWear
Register - Join Now For Free
Coco Chanel Pictures - Historic Pictures of Coco Chanel
Welcome to Brandy Melville USA
Disney Inspired Outfits - Polyvore
Indie Clothing Store - A Cute &Trendy Clothes Store for All Types
12 Amazing DIY Nail Art Designs Using Scotch Tape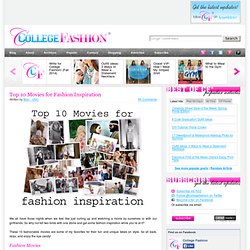 Top 10 Movies for Fashion Inspiration - College Fashion
We all have those nights when we feel like just curling up and watching a movie by ourselves or with our girlfriends. So why not kill two birds with one stone and get some fashion inspiration while you're at it? These 10 fashionable movies are some of my favorites for their fun and unique takes on style. So sit back, relax, and enjoy the eye candy! Fashion Movies
Styling / Hair and Makeup Tips &Tricks - A Beautiful Mess
Getty Images (3) From 60s beehives to 80s big hair to the spray-tan abusing 00s, the worst beauty trends of the past 50 years. Corbis Old-school Coppertone billboard encourages tanning. Getty Images
Worst Beauty Trends - YouBeauty.com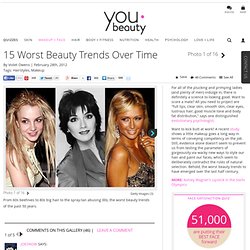 Products trending today on Wanelo
sporty chic : ThreadSence.com, Your Spot For Indie Clothing & Indie Urban Culture
The Look - DIY! 7 new stylish ways to de-clutter your beauty closet
Levi's - Get the Look - Women's Outfits
25 Most Controversial Trendsetters | eHow.com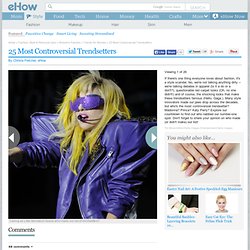 Viewing 1 of 26 If there's one thing everyone loves about fashion, it's a style scandal. No, we're not talking anything dirty -- we're talking debates in apparel (Is it a do or a don't?), questionable red carpet looks (Oh, no she didn't!)
Accessibility Information Skip To Main Content Skip To Main Navigation Skip To Secondary Navigation Customer Care My Account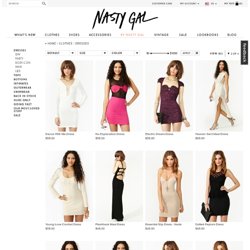 Clothes Dresses at Nasty Gal - StumbleUpon
Do You Want to Wear Mary-Kate and Ashley's T Shirts? | How Life Works
How-To: Instant Hairstyles- Do Yourself | ~She Exists~ | to Add Colors in Life - StumbleUpon
Find out about Braids: Our Top 7 Picks | Family Style - StumbleUpon
By kenziepoo | It's so hard to believe that fall will be upon us soon. If you are like me you will be in desperate need of what's in for hair this fall. I have news for you braids will be so in. We have picked out a few of our favorite braids for fall. Keep reading after the jump to view our favorite Braids!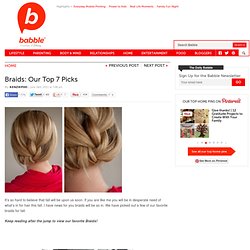 HauteLook
Rings : Spotted Moth, Chic and sweet clothing and accessories for women
Does it trend? - oBaz
Asymmetry Black Wool Jacket || Buy on Wanelo || Limited time || Free shipp...
20 Holiday Trees Gone Wild | eHow.com
Free shipping on int'l orders USD$150+ Dresses Shop By All Clothes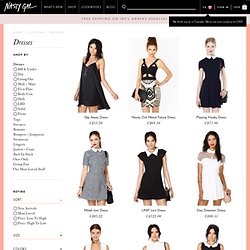 Clothes Dresses at Nasty Gal