Mhsuper68
Dotti's Weight Loss Zone
Grilled Avocado with Strawberry-Mango Salsa Recipe at Epicurious
Grilled Avocado with Strawberry-Mango Salsa Recipe at Epicurious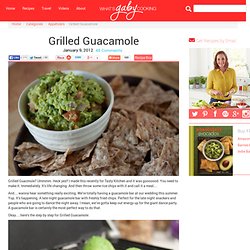 Grilled Guacmole? Ummmm. Heck yes!! I made this recently for Tasty Kitchen and it was gooooood. You need to make it. Immediately.
Josh's brother is visiting us from California and we are having a great time. Caleb sure loves having his uncle around and I love having another person to feed:) The other day the guys wanted a snack so I whipped up a bowl of guacamole and made homemade baked tortilla chips. The guys were still hungry so I offered to make grilled cheese sandwiches.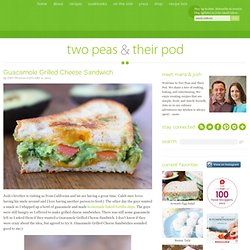 There's nothing like a french fried potato. The taste, the texture, the dip-ability; it's probably one of my favorite go-to comfort foods. However, I don't need the fat of an actual deep fried potato, and I certainly do not favor processed french fries that come from the frozen food section of the grocery store. Enter: Healthy French Fries* Step 1: Peel your 'taters. This isn't necessary, though, but if you decide you want the skin on make sure you scrub-wash them first.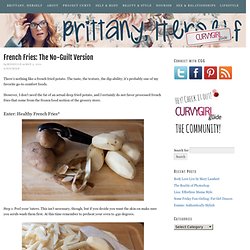 Why there is no need to purchase pre-made fries in the freezer aisle – in pictures and rhyme: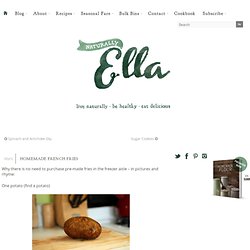 Grilled Avocado with Strawberry-Mango Salsa Recipe at Epicurious
The Laughing Cow Cheese Wedges and Mini Babybel Cheese: snack cheese for quick snack ideas, cheese recipes and more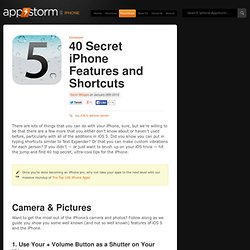 There are lots of things that you can do with your iPhone, sure, but we're willing to be that there are a few more that you either don't know about or haven't used before, particularly with all of the additions in iOS 5. Did you know you can put in typing shortcuts similar to Text Expander? Or that you can make custom vibrations for each person? If you didn't — or just want to brush up on your iOS trivia — hit the jump and find 40 top secret, ultra-cool tips for the iPhone.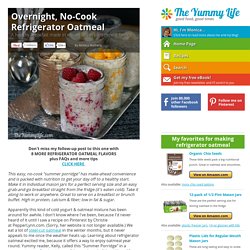 Don't miss my follow-up post to this one with 8 MORE REFRIGERATOR OATMEAL FLAVORS plus FAQs and more tips CLICK HERE This easy, no-cook "summer porridge" has make-ahead convenience and is packed with nutrition to get your day off to a healthy start. Make it in individual mason jars for a perfect serving size and an easy grab-and-go breakfast straight from the fridge (it's eaten cold). Take it along to work or anywhere. Great to serve on a breakfast or brunch buffet. High in protein, calcium & fiber; low in fat & sugar.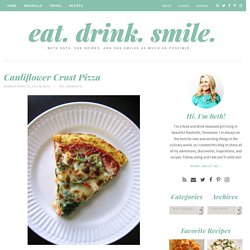 A co-worker of mine is currently on a special diet and has been experimenting with several low-carb dishes. One day a few weeks ago, she dropped by my office to tell me about a recipe she'd found – pizza crust made of cauliflower! Yes, it sounded a little strange, but I was definitely intrigued.
Bean Chimichangas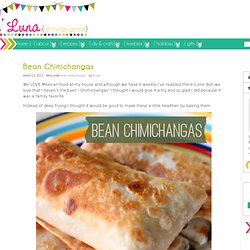 We LOVE Mexican food at my house and although we have it weekly I've realized there's one dish we love that I haven't tried yet – Chimichangas! I thought I would give it a try and so glad I did because it was a family favorite. Instead of deep frying I thought it would be good to make these a little healthier by baking them. I was surprised at how easy they were to do! By Lil' Luna March 15, 2012 Yield: 1 dozen (12 Servings) Prep: 5 mins Cook: 12-15 mins Ready In: 17 mins Cuisine: Mexican Course: Entrée Skill Level: Easy
Hi All! So juice cleanse is finally over and today is the first day I can introduce real protein, like fish, back into me diet. Today is a happy day, yay! Okay, so while on the juice cleanse weird things started happening and I'm not sure if this is normal or not: 1) I started getting cold ALL the time.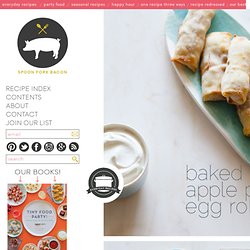 Shrimp Enchiladas
Filled with chicken, veggies, or straight up cheese, enchiladas are always an awesome meal. This version in particular is one of my favorites and I'm excited to have revamped the recipe a little bit. Why?
StickOnPods helps you organize and store your cosmetics
goodbye, house. Hello, Home! Homemaking, Interior Design Blog, Staging, Budget DIY: So, I Organized my Refrigerator :: A Conversation Starter
It all started when a blogger friend of mine, Erin , mailed me something, cause she offered to, cause we don't use chemicals in our house to clean things anymore. This post is not a Shaklee promo, by the way, I just NEED to tell you, that I mixed the concentrate with water, put in in a spray bottle just like the instructions said, and I opened up my fridge.
The Healthy Refrigerator
For the most nutrient-rich dishes and salads, stock an array of dark leafy greens: spinach, kale, romaine, arugula, and red lettuce. Keep carrots, green beans, bell peppers, and cruciferous veggies handy here, too. Because many fruits emit ethylene gas, which speeds ripening in other produce, place them separately from vegetables, says James Parker, who works at Whole Foods' national produce and floral buying office. Aim for a variety -- in the fall, go for pears, citrus, persimmons, pomegranates, and apples.
goodbye, house. Hello, Home! Homemaking, Interior Design Blog, Staging, Budget DIY: The Organizing of a Walk-In Pantry
My dearest friend, Wanda, (whom I have known for 14 years) has one of the coolest pantries in town. Not only is it a walk-in room with a regular door, she had it designed so that the side that faces her kitchen (which normally would be a wall) opens with two more sets of bifold doors so she and her family can access those every day items they need while cooking or heading out the door for another adventure. She desired a system to maximize the storage she was already blessed with.
The Container Store > Fridge Binz
Organize food items in your refrigerator and freezer with our Fridge Binz Trays. Use them to group food items by use or size. They'll help you find what you are looking for more quickly and put an end to wasted time with the door open.
10 Ways to Declutter the Kitchen | The New Home Ec
Part of my new series on Spring Cleaning…..10 ways to de-clutter your kitchen. With items constantly going in and out it's hard to keep it de-cluttered! Hopefully these tips will give you some ideas!
Dotti's Weight Loss Zone
Crockpot Recipes for Low-Fat Dieters | Lose Weight Safe
Trader Joe's