Art
What is Livebrush? Livebrush is a drawing application. It employs an easy-to-use brush tool that reacts to your gesture.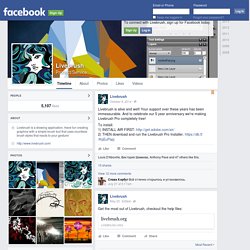 Advertisement When it comes to designing in Photoshop, there is a myriad of ways one could use to achieve a certain result, especially when it comes to photo retouching. Designers use technique they are most confident as well as comfortable with, which is great because it's always useful to peek into the workflow of our colleagues and learn new design approaches. We have had articles on cloning1, compositing2, masks3 and obscure Photoshop time-savers4 in the past.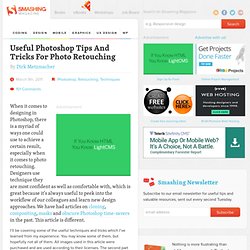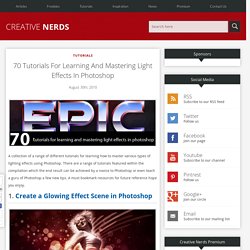 A collection of a range of different tutorials for learning how to master various types of lighting effects using Photoshop. There are a range of tutorials featured within the compilation which the end result can be achieved by a novice to Photoshop or even teach a guru of Photoshop a few new tips. A must bookmark resources for future reference hope you enjoy. This tutorial will teach you how to come up a cool glowing effects on your artworks. Here's a great effect that will bring some energy to your subject. We'll be wrapping this singer's arm with a glowing beam of light, adding sparkles, and adjusting the colors to make it all seem magical.