Pastry
Dessertbuzz
Ever since I tried a raspberry chocolate macaron from Jean-Paul Hévin a couple of weeks ago (they have outlets in HK), I've been reminising the complimentary taste of chocolate with tanginess of the raspberry. It reminded me a lot of Pierre Hermé's Mogador macarons, which as most of you know is a mix of milk chocolate and passion fruit hence having some similarity in terms of taste from the blend of chocolate with tangy fruit. Now that I've gotten my own copy of PH's Macarons book, I thought its time I tried recreating these Mogador macarons. Its probably one of the easier recipes in the book when it comes to sourcing for ingredients.
Meringue Desserts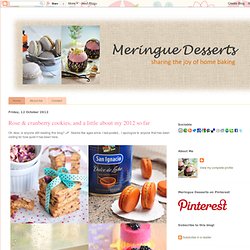 Meringue Desserts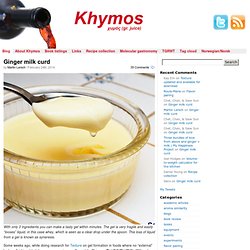 by Martin Lersch / February 24th, 2014 With only 3 ingredients you can make a tasty gel within minutes. The gel is very fragile and easily "looses" liquid, in this case whey, which is seen as a clear drop under the spoon. This loss of liquid from a gel is known as syneresis. Some weeks ago, while doing research for Texture on gel formation in foods where no "external" hydrocolloid is added, I came across ginger milk curd (in Chinese: 姜汁炖奶/薑汁撞奶). With only three ingredients – milk, ginger and sugar – it immediately caught my attention.
Nordic Food Lab
Food: Chocolate - Images | GreenFuse Photos: Garden, farm & food photography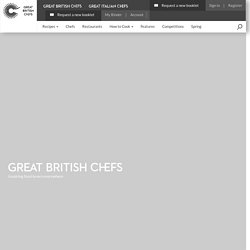 Home To Recipes & Chefs From The Great British Menu - Great British Chefs
Duck for Dinner Quick, simple and delicious duck recipes from Britain's greatest chefs Duck breast with passion fruit sauce and crushed new potatoes Marcello Tully View recipe > Honey-glazed duck breast, pak choi, baby courgette and tomato couscous Adam Stokes
Sweet Cuisine
ChocoTransferSheets.com
Eat Out Magazine
Vendredi 23 mars 5 23 /03 /Mars 14:36 "La seule chose importante que j'ai apprise au fil des ans, c'est la différence entre prendre son travail au sérieux et se prendre soi-même au sérieux. Le premier est absolument nécessaire - le deuxième est catastrophique." Dame Margot Fonteyn. (1919-1991)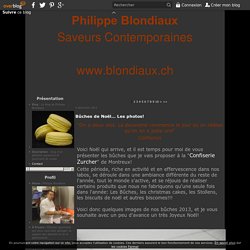 Le blog de Philippe Blondiaux
Cake Decorating
global sugar art
CHOCOLAT FORM srl
Demarle
Paul Bocuse
Infusions 4 Chefs
Ramon Morato
StarChefs.com
Cost Sector Catering magazine
Sweet Cuisine
Gabriel Riva
Oriol Balaguer
Home Chocolate Factory
JB Prince
Chef Rubber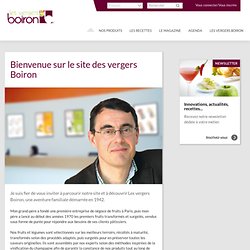 Boiron
Je suis fier de vous inviter à parcourir notre site et à découvrir Les vergers Boiron, une aventure familiale démarrée en 1942. Mon grand-père a fondé une première entreprise de négoce de fruits à Paris, puis mon père a lancé au début des années 1970 les premiers fruits transformés et surgelés, vendus sous forme de purée pour répondre aux besoins de ses clients pâtissiers. Nos fruits et légumes sont sélectionnés sur les meilleurs terroirs, récoltés à maturité, transformés selon des procédés adaptés, puis surgelés pour en préserver toutes les saveurs originelles. Ils sont assemblés par nos experts selon des méthodes inspirées de la vinification du champagne afin de garantir la constance de nos produits tout au long de l'année. Les vergers Boiron innovent jour après jour. Nous travaillons sans cesse de nouveaux fruits et nos emballages évoluent, pour être toujours plus pratiques.
Ponthier
Ravifruit
capfruit
SICOLY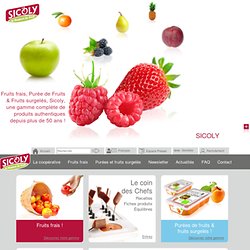 Le coin des Chefs Recettes Fiches produits Équilibres Entrez Avec la pomme, oubliez tous vos pépins ! Installation frigorifique BOOSTER CO²
This wiki was created to crowd source and Open Source the collection of the largest single repository of facts and resources related to chocolate on the Internet . It was started by Clay Gordon, the author of Discover Chocolate and the creator and moderator of TheChocolateLife.com and is complementary to that community. As of October 17, 2011 there are about 50 member accounts contributing to this project.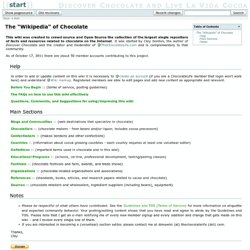 start [Discover Chocolate and Live La Vida Cocoa]
Eat Out magazine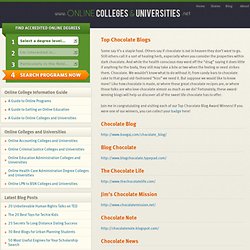 Some say it's a staple food. Others say if chocolate is not in heaven they don't want to go. Still others call it a sort of healing herb, especially when you consider the properties within dark chocolate.
Top Chocolate Blogs
New Member Moderation is ON to prevent SPAM memberships. All members, please read The Community Guidelines before posting. (Updated 10/10/11.) If you believe your copyrighted content is being used inappropriately, please contact the TCL moderation desk before submitting a DMCA takedown notice. Content on TheChocolateLife posted by Clay Gordon is published under a Creative Commons non-commercial, share-alike, with attribution, license. All other content is © the author/creator and should not be reproduced without their express consent.
The Chocolate Life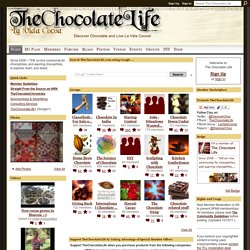 Valrhona Chocolates
Jin Patisserie
PCB CREATION
The ChefsTalk Project