Containerarchitecture
Container City™ | Home
Urban Rio, Panama's First Affordable Green Container Project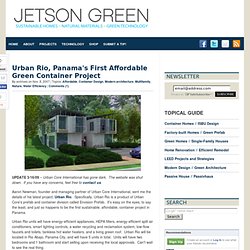 UPDATE 3/16/09 – Urban Core International has gone dark. The website was shut down. If you have any concerns, feel free to contact us . Aaron Newman, founder and managing partner of Urban Core International, sent me the details of his latest project, Urban Rio .
HyBrid Architecture
Inexpensive Home Built With Recycled Containers | Science Hax
kavel.startpagina.nl
Woonkavels.nl - Bouw een eigen huis op eigen grond
IC Green, Inc. - Structures Made From Recycled Shipping Containers
Home Contained
TAMarchitettura - CNT
TAMarchitettura - CNT
HIVEMODULAR
ik moet toegeven dat ik tilt zijn mening volg. en als ik zijn post lees, had ik exact dezelfde eindelose inspiratie die naar bovenkwam. vochtregulerend: system D? dak waterdicht. of zelfdragend dak, of gewoon de verbindingsnaad tussen de 2 containers waterdicht maken en een groendak erop?
Vraagbaak - Toon onderwerp - bouwen met ruwbouw in containers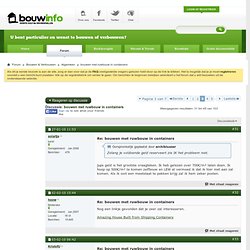 The Shipping Muse
INFINISKI