History
Railways in the Greek and Roman world
Railways in the Greek and Roman world By M J T Lewis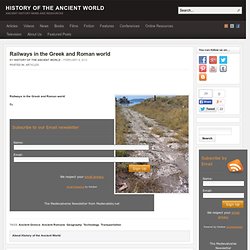 The Madness of the Emperor Caligula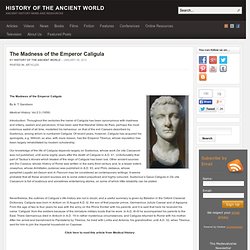 – January 29, 2012 Posted in: Articles The Madness of the Emperor Caligula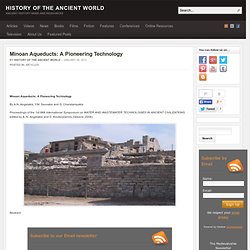 – January 29, 2012 Posted in: Articles
Minoan Aqueducts: A Pioneering Technology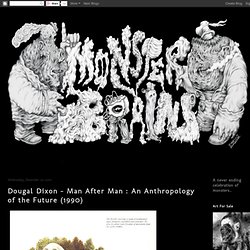 Flickr set here "The book begins with the impact of genetic engineering.
Dougal Dixon - Man After Man : An Anthropology of the Future (1990)
History: Free Courses
How Many U.S. Marines Could Bring Down the Roman Empire?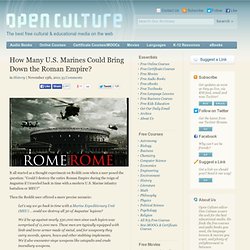 It all started as a thought experiment on Reddit.com when a user posed the question: "Could I destroy the entire Roman Empire during the reign of Augustus if I traveled back in time with a modern U.S. Marine infantry battalion or MEU?"
– November 13, 2011 Posted in: Articles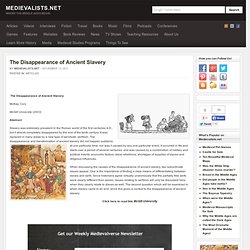 The Disappearance of Ancient Slavery
Hello there! If you are new here, you might want to subscribe to the RSS feed for updates on this topic. Remember when a an 8 GIG Hard Drive was standard on a $3,000 computer?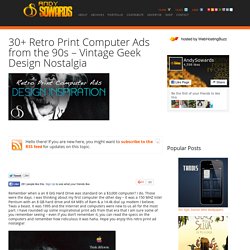 30+ Retro Print Computer Ads from the 90′s – Vintage Geek Design Nostalgia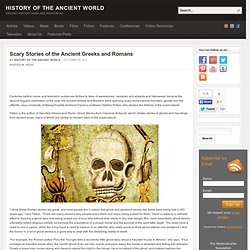 Scary Stories of the Ancient Greeks and Romans
Centuries before movie and television audiences thrilled to tales of werewolves, vampires and wizards and Halloween became the second biggest celebration of the year, the ancient Greeks and Romans were spinning scary stories about monsters, ghosts and the afterlife, says University of Massachusetts Amherst Classics professor Debbie Felton, who studies the folklore of the supernatural.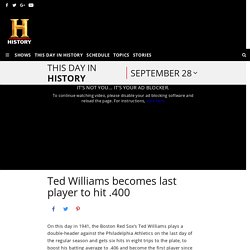 On March 31, 1889, the Eiffel Tower is dedicated in Paris in a ceremony presided over by Gustave Eiffel, the tower's designer, and attended by French Prime Minister Pierre Tirard, a handful of other dignitaries, and 200 construction workers. In 1889, to honor of the centenary of the French Revolution , the French government planned an international exposition and announced a design competition for a monument to be built on the Champ-de-Mars in central Paris. Out of more than 100 designs submitted, the Centennial Committee chose Eiffel's plan of an open-lattice wrought-iron tower that would reach almost 1,000 feet above Paris and be the world's tallest man-made structure.
Die Geschichte der Söldner