Mom2001
salicylic acid and thyme oil. I have been bothered by a plantar wart for over 10 years. Eventually, it turned into 2 in close proximity to each other. I really didn't know that it was a plantar wart at first, as I was playing sports I thought it was a blister that became a callus, until nothing could improve it.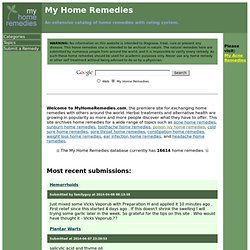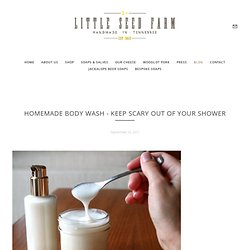 Our Homemade Lavender-Lemongrass Body WashWhat do you put on your body every day? By the time I've finished my morning routine I've used shampoo, conditioner, body wash, face wash, toner, moisturizer and sunscreen for my face, and lotion for my body. Somehow, it took me close to a year before I started wondering what the heck was actually in those bottles in my shower. Isn't it odd that we've become so conscious of what we put inside our bodies, and somehow managed not to give any thought about what we were putting on them?
The base can be made from either Epsom salts or sugar, depending on whether you want a large or fine grain. Color the scrubs with shades that are in keeping with some of the scents you use -- pink with grapefruit, for example, or green with eucalyptus. Makes about 2 1/3 cups. Resources: Mold jars (#740) with glass lids, rings, and clamps, by Weck, from weckcanning.com. 4 1/4"-by-11" matte ink-jet bumper stickers (#922811), from Office Depot, officedepot.com. Get More Bath and Body Treatments and Learn About Essential Oils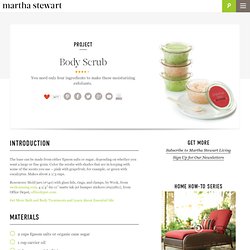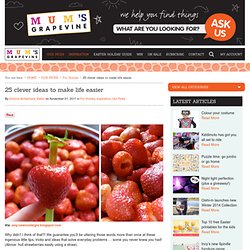 25 clever ideas to make life easier
Via: amy-newnostalgia.blogspot.com Why didn't I think of that?! We guarantee you'll be uttering those words more than once at these ingenious little tips, tricks and ideas that solve everyday problems … some you never knew you had! (Above: hull strawberries easily using a straw). Via: apartmenttherapy.com
Let's keep things simple this week. When it comes to personal-care products, we are big believers in streamlining what you use—see "Eight Products You Think You Need But Don't" for a refresher—buying less in general, and getting creative. We have both always loved experimenting in our kitchens and our bathrooms, checking ingredients in products we love, isolating the main ones, and then trying them on their own. Sometimes it works: A favorite hair leave-in contained aloe, for example, so one day we tried aloe alone and found that, lo and behold, it worked just fine on its own.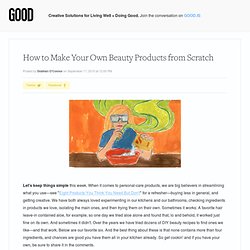 How to Clean Stove Burner Pans If you have an electric stove with metal catch pans, here are some ideas on how to clean stove burner pans (how to clean stove element pans and how to clean gas stove burner tops as well) and make them shine once more. How to Clean Stove Burner Pans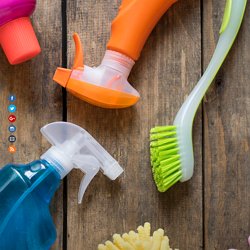 Craft Tutorials
Every-day Solutions to Staying Organized
Humans aren't the only ones that can enjoy the many uses for white distilled vinegar-even our four-legged friends can benefit. Give your dog a gleaming coat by spraying or rubbing with a solution of 1 cup white distilled vinegar to 1 quart water. As a bonus, you save the cost of an expensive shine product used on show animals. (Works even on a horse!) Keep a dog from scratching its ears by wiping them out regularly with a soft cloth dipped in undiluted white distilled vinegar.
Vinegar Tips - Vinegar uses for your Pets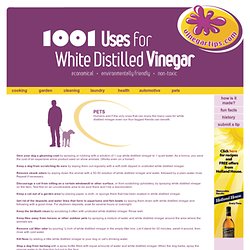 http://www.survivingthestores.com/20-ways-to-reuse-your-old-sweaters-fun-finds-from-pinterest.html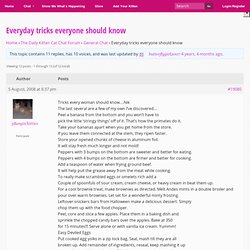 Tricks every woman should know…Nik The last several are a few of my own I've discovered… Peel a banana from the bottom and you won't have to pick the little 'stringy things' off of it.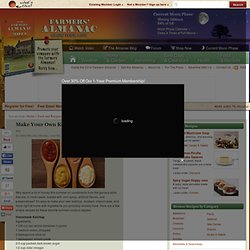 Why spend a lot of money this summer on condiments from the grocery store that are, in most cases, loaded with corn syrup, artificial flavors, and preservatives? It's easy to make your own ketchup, mustard, mayonnaise, and more right at home with ingredients you probably already have. Here are a few simple recipes for these favorite summer cookout staples: Homemade Ketchup Ingredients: 1 (28-oz) can whole tomatoes in purée 1 medium onion, chopped 2 tablespoons olive oil 1 tablespoon tomato paste 2/3 cup packed dark brown sugar 1/2 cup cider vinegar 1/2 teaspoon salt