Webmarket
Référencement, Blogging, et Monétisation - Forum WebMarketing. Bouge Ton Job. Road To Entrepreneur. AlbanBlog. Argent, efficacité personnelle et voyages | Conseils pratiques pour gagner sa place au soleil. Comment utiliser un blog dans une stratégie de référencement naturel ? (SEO) 04 mai 2011 Très souvent, dans les stratégies de référencement et de visibilité des clients, je préconise la création d'un blog pour différentes raisons : un blog est un levier SEO (Search Engine Optimisation = référencement naturel)un blog est un levier de génération de trafic un blog est un levier d'optimisation de sa réputation en ligneun blog est un levier de communication qui vient en soutien de la communication institutionnelleun blog est un levier de gestion de la communauté… Il y a tant de raisons d'ouvrir un blog… mais l'objectif de cet article n'est pas là.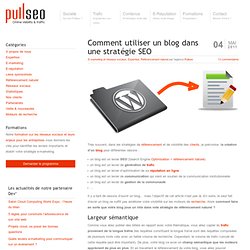 Www.instinct-voyageur.fr/wp-content/uploads/2011/12/Le_Manifeste_du_Voyageur.pdf. Instinct Voyageur, le blog du voyage en indépendant autour du monde! The Blog of Author Tim Ferriss. This post is about the third book in the Tim Ferriss Book Club, which is limited to books that have dramatically impacted my life.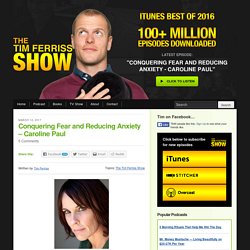 Enjoy! "I strongly recommend [The Art of Learning] for anyone who lives in a world of competition, whether it's sports or business or anywhere else." - Mark Messier, 6-Time Stanley Cup Champion "[This book] is a testimonial to the timeless principle of 'do less and accomplish more.' 3×5.
---