Site Web
Handel med Afrika
FedEx
REASONS FOR OPTIMISM
deckstool recycled skateboard furniture broken skateboard stool design excellent skateboarder gift
La Boite Concept LD 120 Rouge - Enceinte acoustique multimédia - Enceinte dédiée MP3 - La Boite Concept
Description La Boite Concept La vocation principale de La Boite Concept consiste à concevoir et à fabriquer des enceintes acoustiques monoblocs de haute-fidélité permettant la convergence de la Hi-Fi et des médias numériques. La Boite Concept dispose d'un laboratoire en électro-acoustique ayant une activité de R&D soutenue, composée d'une équipe complémentaire de docteurs, ingénieurs, designers, industriels et commerciaux.
Patti Smith & Robert Mapplethorpe - Robert Mapplethorpe, Flash glam trash!
fuck you very much: Archive
Préparer son ordinateur
•▷Modeles cahier des charges site elabores par un specialiste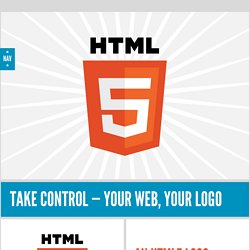 The Movement You're excited about HTML5; we are too. You've not just been enjoying the HTML5-powered web already — you're building it! As adoption and inspiration spreads, the web community will find creative ways to apply HTML5 and related technologies, spark trends, and capture best practices. As momentum builds, we hope you bring this logo along for the ride and paint the world orange. You know that HTML5 badge you've placed oh-so perfectly in your footer?
Boutique David Lange - Meubles TV / HiFI Design Contemporains verre et plexiglass
WebGL
Payoff.com • Payoff can help you get out of debt and start saving money
Home
Cart