Design
studio de direction artistique & de création graphique
Janvier 2011 Permettez-moi de vous conter l'histoire de l'impression typographique (letterpress) et d'expliquer pourquoi chez Badcass nous sommes sous le charme de son sourire ravageur.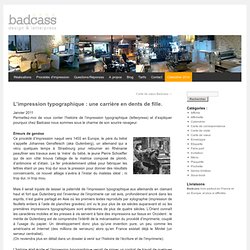 Historique de l'impression typographique, letterpress | Badcass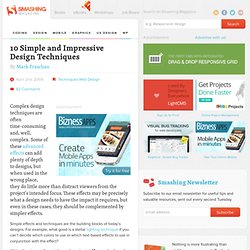 Complex design techniques are often time-consuming and, well, complex. Some of these advanced effects can add plenty of depth to designs, but when used in the wrong place, they do little more than distract viewers from the project's intended focus. These effects may be precisely what a design needs to have the impact it requires, but even in these cases, they should be complemented by simpler effects. Simple effects and techniques are the building blocks of today's designs.
10 Simple and Impressive Design Techniques - Smashing Magazine
Just a Big List of Free Design Stuff
If you hang out on Dribbble, Forrst, or other design communities, you've probably noticed the recent explosion of freebies. You can get free icons, fonts, textures, and even whole user interfaces!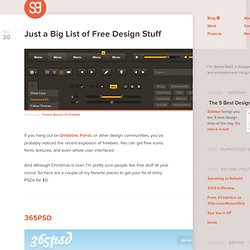 Also known as International Style, the Swiss Style does not simply describe a style of graphic design made in Switzerland. It became famous through the art of very talented Swiss graphic designers, but it emerged in Russia, Germany and Netherlands in the 1920's. This style in art, architecture and culture became an 'international' style after 1950's and it was produced by artists all around the globe. Despite that, people still refer to it as the Swiss Style or the Swiss Legacy. This progressive, radical movement in graphic design is not concerned with the graphic design in Switzerland, but rather with the new style that had been proposed, attacked and defended in the 1920s in Switzerland.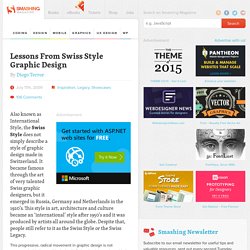 What makes a web-designer a great web-designer?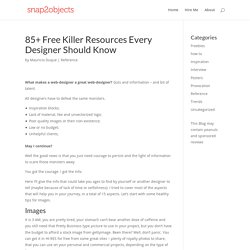 Cameron McEfee | New Media Designer
Pixel Perfection When Rotating, Pasting And Nudging In Photoshop - Smashing Magazine
Advertisement When creating Web and app interfaces, most designers slave over every single pixel, making sure it's got exactly the right color, texture and position.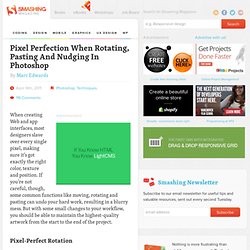 Typographical Map of the World
Gerd Arntz - Preview
Stuart writes: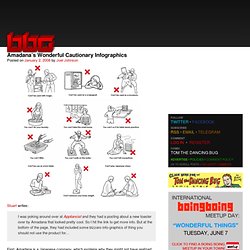 Amadana's Wonderful Cautionary Infographics - Boing Boing