Blogs
CIEL, MON PRESS OFFICE ! Niotillfem. Här kommer den första delen av era finaste minnen från i år hittills.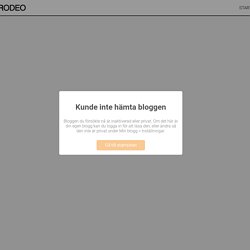 <3 x 50 000. ♡ Jag låg och grät i flera dagar, för att han jag är kär i sa att han blivit kär i en tjej som inte alls är jag. Jag stängde in mig i mitt rum, sa till vänner att dom skulle låta mig vara tills jag hörde av mig och stängde av min mobil. Dag 8 gick jag ut för att köpa nudlar, första maten på en vecka, när jag kommer hem så sitter mina tre närmsta vänner på min säng och säger; vi går inte förrens det känns okej. fuck killar. på riktigt. Untitled. Cupcakes and Cashmere. The Burning House. Amanda Jane Jones: My Better Half. I've only met Naomi and Andy Martin once in my lifetime.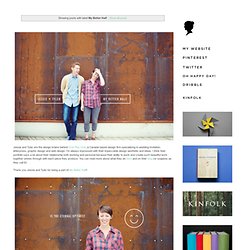 It was Halloween, 2008. Cree was dressed as an accountant and I was his frumpy secretary (giant glasses, a dress with a doily collar and a gallon of hairspray). Goodbyehorses. Into The Gloss. She Lets Her Hair Down. The Socialite Family | A sample of smart & cool FamiliesThe Socialite Family | A sample of smart & cool Families. ♥ Le blog mode de Pauline : tendances, photo, gourmandises, bons plans shopping, etc. ♥ Le Monde est à Nous.net › A daily dose of fashion, inspiration, art, style, design, beauty, music, travel, fooding. La Succulente. Je veux être bonne. Blog français d'Etsy | Le blog français officiel d'Etsy, le site de vente en ligne mondial des créateurs fait-main et du vintage.
My little Fabric, Food and Creation. HANNELI MUSTAPARTA. Hello it's Valentine. Mr. Kate | Mr. Kate guides and inspires people to dress funky with thrift store finds, decorate their places with DIY and flea market projects, cook easy and healthy yummies and be involved and aware of the world around them.
Kate's Closet. Style DIY: Customise your collar. India's Insights. Garance Doré. ♡ Zoé Macaron ♡ - Blog mode, déco & beauté dans un univers gourmand & coloré ! N A O M I S H I M A D A. Babillages » Blog beauté - conseils cheveux - tendances maquillage & coiffure printemps / été 2011 - lissage brésilien ... La vie en Blonde. La revue de Kenza. Miaou. - argentiques & daily shit. The cherry blossom girl. Le Blog de Betty : Blog mode, blog tendances, photos de mode. Eleonore Bridge, blog mode, site féminin, Paris.
JEANNE DAMAS. Make my lemonade.
---