Diseno
San Diego, CA, Open Source Developers, Open Source Programmers & Consultants - Guru.com. San Diego open-source software makers meet up and geek out. A gaggle of software developers and an Internet celebrity sit down for a nighttime talk in the bowels of a massive computer-chip-development company ...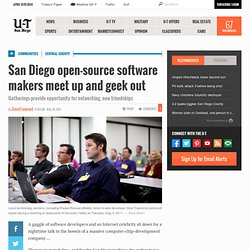 There's no punch line, and for the San Diego techies who gather twice monthly in Qualcomm's massive research facility to discuss the who's who and what's what of the computer world, this meeting was no joke. Rather, it was chance to network, to meet with kindred spirits and, perhaps most importantly, an opportunity to discuss some pretty geeky stuff.
"A lot of the developers are generally more introverted," said Phelan Riessan, a local Internet software developer who organizes the bimonthly RefreshSD meet-ups. "It's nice to have a place where you can speak and meet in person. Open Source Meetups near San Diego, California - Open Source Meetups - San Diego. Qualcomm Innovation Center Launches AllJoyn Open Source Project -- SAN DIEGO, Feb. 9, 2011 /PRNewswire-FirstCall/ -- SAN DIEGO, Feb. 9, 2011 /PRNewswire-FirstCall/ -- Qualcomm Innovation Center, Inc.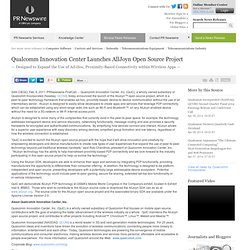 (QuIC), a wholly owned subsidiary of Qualcomm Incorporated (Nasdaq: QCOM), today announced the launch of the AllJoyn™ open source project, which is a peer-to-peer technology framework that enables ad-hoc, proximity-based, device-to-device communication without the use of an intermediary server. AllJoyn is designed to easily allow developers to create apps and services that leverage P2P connectivity, which can be established using any short-range radio link such as Wi-Fi and Bluetooth™, on any AllJoyn-enabled device without the need for a 3G network or Wi-Fi Internet access point. AllJoyn is designed to solve many of the complexities that currently exist in the peer-to-peer space; for example, the technology addresses transparent device and service discovery, networking functionality, message routing and also provides a security framework for encrypted and authenticated communications. Open Source Web Design San Diego | Hand Coded Html5.
Open source programming language vs. proprietary applications in web design In developing websites for our design and SEO clientele, we implement the industry standard, open source programming languages of HTML5, CSS3 (cascading style sheets), with some jQuery and JavaScript scripting for functionality and interactivity.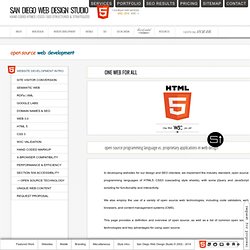 We also employ the use of a variety of open source web technologies, including code validators, web browsers, and content management systems (CMS). This page provides a definition and overview of open source, as well as a list of common open source technologies and key advantages for using open source. Gina Trapani - The Official Web Site. ThinkUp: Social Media Insights Platform.
How is ThinkUp different from a stats or analytics app?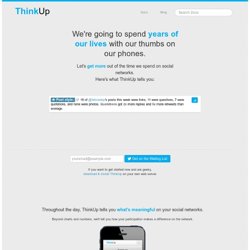 Is it like Klout? Is it like HootSuite? Prezi Alternatives and Similar Software. List of Standards - Benefit Corporation. Benefit corporation legislation does not require a benefit corporation to use any particular third party standard to prepare its annual benefit report.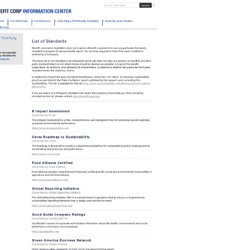 Nor are they required to have that report certified or audited by a third party. The below list is not intended to be exhaustive and B Lab does not take any position on whether any third party standard listed (or not listed) below should be deemed acceptable. It is up to the benefit corporation, its directors, and ultimately its shareholders, to determine whether any particular third party standard meets the statutory criteria.
San Diego » EvoNexus. EvoNexus™ is the business incubator of CommNexus™, a leading non-profit high-tech trade organization based in San Diego.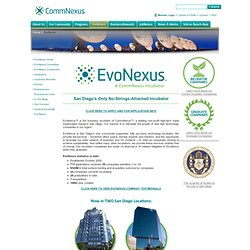 Our mission is to stimulate the growth of new high technology companies in our region. EvoNexus is San Diego's only community-supported, fully pro-bono technology incubator. We provide full services – furnished office space, domain experts and mentors, and the opportunity to leverage our wide network of business and VC contacts – to start-up companies striving to achieve sustainability. And unlike many other incubators, we provide these services entirely free of charge.
Our incubator companies are under no financial or IP-related obligation to EvoNexus when they graduate. San Diego » EvoNexus » Applicants. EvoNexus is San Diego's only community-supported, fully pro-bono technology incubator.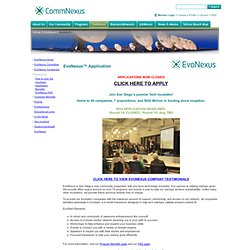 Our passion is helping startups grow. We provide office space and put on over 75 programs and events a year to help our startups achieve sustainability. San Diego's New Downtown Incubator Opens Doors to Internet Startups. Bruce V.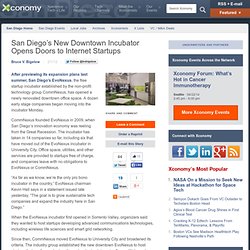 Bigelow2/1/12 After previewing its expansion plans last summer, San Diego's EvoNexus, the free startup incubator established by the non-profit technology group CommNexus, has opened a newly renovated downtown office space. A dozen early stage companies began moving into the incubator Monday. CommNexus founded EvoNexus in 2009, when San Diego's innovation economy was reeling from the Great Recession. The incubator has taken in 14 companies so far, including six that have moved out of the EvoNexus incubator in University City. Signs of Resurgence in SD as EvoNexus Opens Tech Incubator. Bruce V.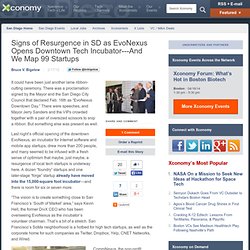 Bigelow2/17/12 It could have been just another lame ribbon-cutting ceremony. There was a proclamation signed by the Mayor and the San Diego City Council that declared Feb. 16th as "EvoNexus Downtown Day." There were speeches, and Mayor Jerry Sanders and the VIPs crowded together with a pair of oversized scissors to snip a ribbon. Incubators: A Booster Shot for Tech Entrepreneurs? - San Diego Magazine - April 2012.
San Diego startups are getting help from the big guys by Mike Stetz Posted Friday, March 16, 2012, 10:00AM EvoNexus building, downtown IT'S TOUGH ON SAN DIEGO TECH ENTREPRENEURS these days.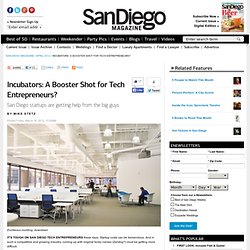 Vision | Our Greater San Diego Vision. San Diego Startup Companies | AreaStartups.com. San Diego Video Services Sample Video production. Browse Themes — Theme Showcase. Shelf — The Theme Foundry. Free WordPress Themes. Looking for the awesome WordPress themes? Here's the place to find them! Welcome to the Free WordPress Themes directory.
Search below or check out our new filter and tag interface. 2,491 themes, 98,353,252 downloads, and counting Featured Themes. And WordPress.org. WordPress is a publishing platform that makes it easy for anyone to publish online, and proudly powers millions of websites. It comes in two flavors: the fully hosted WordPress.com, and the self-hosted version available at WordPress.org.
WordPress is a community-driven project that's developed by and for people like you. Many thousands of people from around the world contribute to the project, and many millions of websites are powered by it. From large company websites to personal blogs, and everything in between, everyone can publish with WordPress. There are two ways that you can get started with WordPress. Premium Features. Our free features are what makes WordPress.com such a great community, but we offer these optional upgrades to really help you stand out from the pack. Upgrades are priced per year. Be the master of your domain ($13.00 – $25.00/yr)
Automattic. Free WordPress Help | Using WordPress with the Blogmistress. Most of the help you need is already available, you just need to know where to look, and not be afraid to ask. There is no such thing as a stupid question – you just don't know how to do it yet, that is all! When we don't understand something or if something goes wrong, we will in the first instance "Google it!" – entering in the basic question will generally result in many pages that can help you. Most often the top results will take you to the WordPress.org site itself, either into the forum or to their documentation. It really is worth spending some time becoming familiar with the WordPress site – it is a wealth of just about everything you might want to know. Home. New To WordPress - Where to Start.
New To WordPress - Where to Start Languages: English • العربية • Español • suomi • Français • Bahasa Indonesia • Italiano • 日本語 • ქართული • 한국어 • Македонски • Nederlands • Português do Brasil • Română • Русский • Slovenčina • Slovenščina • ไทย • 中文(简体) • 中文(繁體) • (Add your language) If you are new to WordPress, here is a step-by-step plan for getting started. If you need help along the way, plenty of options for assistance are listed in this article.
Welcome to the exciting world of WordPress! Step One - Read. File Sync & Online Backup - Access and File Sharing from Any Device. Download Pencil Application - Pencil Project. Create diagrams online Real time collaboration - Tour. Lovely Charts | Online diagram software - flowcharts, sitemaps, organization charts, BPMN diagrams, wireframes. Plans & Pricing. Create diagrams online Real time collaboration - Pricing. 14 Prototyping and Wireframing Tools for Designers. Product and Features. Responsive WordPress Theme | ThemeID. Purchase. How To Create A Multi Language WordPress Site.
90 Clean and Simple Wordpress Themes. Satoshi Wordpress Theme. 35 Best Minimal WordPress Themes. eStore eCommerce WordPress Theme | Elegant Themes. 60 Best Wordpress Photography Website Templates. 41 Top Quality Free Minimalist Wordpress Themes. Mobile Themes. 20 Great WordPress Mobile Themes. 11 Ways to Create a Mobile Friendly WordPress Site. "Adopt-a-Lot" program—Escondido, CA « No Vacancy! Phantom Galleries LA | PGLA revitalizes and energizes communities and pedestrian thoroughfares by transforming unoccupied properties throughout Los Angeles County into vibrant cultural hubs through the 24/7 public presentation of art.
Leadership Forums - 2012. Park(ing) Day 2012 |  About PARK(ing) Day. Visible Alternatives, Part 2 | by Christian L. Frock. Final-report_low-res.pdf (application/pdf Object) Empty Lot Syndrome. Students design projects for vacant Phoenix lots. No Vacancy! Overview | Regional Arts & Culture Council. 2011.0921T.pdf (application/pdf Object) Carolyn Law. Platform for temporary use. Temporary Urban Spaces: Concepts for the Use of City Spaces: Amazon.co.uk: Robert Temel, Florian Haydn.
KnowledgeEngineeringE. Michael Wesch Keynote. Nanotechnology Education: Find It In Albany's Universities And In Its Nanotechnology Companies. Location California 2009: California's Green Advantage | energy-efficiency, green technology, clean technology. ABOUT NanoBCA | NanoBusiness Commercialization Association. Open Yale Courses. Space, time and architecture: The growth of a new tradition - Sigfried Giedion. Sigfried Giedion. Heinrich Wölfflin.
---