CAD
Discover apps to take you from photos to modeling to making. Turn ordinary photos into extraordinary 3D models. Create and 3D print fantastic creatures and character models.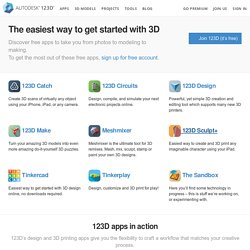 Make, model and create with 123D free 3D software tools from Autodesk by markbillson Nov 17
Turn photos into 3D models. Images are uploaded to the Autodesk Cloud so you don't need a powerful computer to use the application. by markbillson Jan 2
2D CAD. Create, edit and view DWG files by markbillson Aug 5
Create 3D models from photographs. It's a free alternative to "Photosynth + Canoma" or "boujou + Imagemodeler" by markbillson Jun 19
Quality of Life Enhancement Device for Computer Artists Roadkill If a good proportion of your life is spent texture mapping polygon meshes, then you should probably install Roadkill. The latest version (currently rc3) is a standalone application that can be called from Maya, 3DS Max and now Softimage XSI. Have a look at the first Roadkill example movie to get a good idea of it's usage. If you find this software useful please tell us and provide links to example images.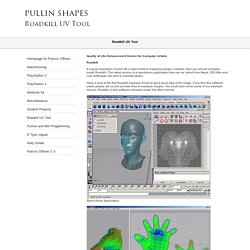 RoadKill Tutorial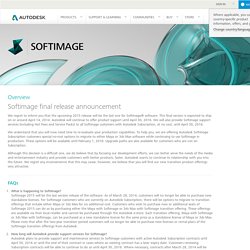 Softimage Mod Tool
New ICE FX (enhanced) Procedural modeling with ICE. (video: 5:55 min.) New CrowdFX crowd simulation (enhanced) Create sophisticated crowd simulations. (video: 11:35 min.)
A 3D modeling and animation package for creating noncommercial games and "modding". It's based on Autodesk's famous and expensive SoftImage application. by markbillson Aug 14
Enter a World of Digital Art Without Barriers. Welcome to Sculptris. Sculptris is an elegant, powerful and yet easy to use 3D sculpting software, allowing the artist in you to simply focus on creating amazing 3D artwork.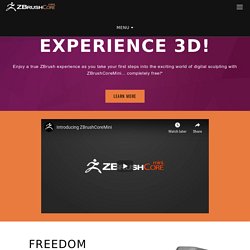 A free fully functional 3D sculpting application from the makers of Zbrush. by markbillson Jan 2