FotoGalerie
CARLO MOLLINO: "POLAROIDS 1962-1973″ Portraits of Strangers | Shooting Strangers in Orchard Road. When I'm out on the streets, I often encounter faces that make me look twice; faces that stand out in the crowd without trying; faces that are out of the ordinary.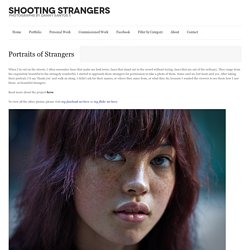 They range from the exquisitely beautiful to the strangely wonderful. I started to approach these strangers for permission to take a photo of them. Some said no, but most said yes. After taking their portrait, I'd say 'thank you' and walk on along. I didn't ask for their names, or where they came from, or what they do, because I wanted the viewers to see them how I saw them: as beautiful strangers. DPShots | Digital Photography Shots | Photography Tips. World Press Photo. ANTILIMIT | Anything Worth Seeing.
OnePhoto. Piccsy. Smashing Picture. Photography Served. Magnum Photos. Magnum Photos is a photographic cooperative of great diversity and distinction owned by its photographer members.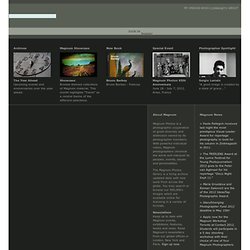 With powerful individual vision, Magnum photographers chronicle the world and interpret its peoples, events, issues and personalities. The Magnum Photos library is a living archive updated daily with new work from across the globe. You may search or browse our 500,000+ images which are available online for licensing in a variety of formats. Newsletters Keep up to date with Magnum events, exhibitions, features, books and news. Read Magnum's newsletters from our global offices in London, New York and Paris. Weheartit.com. We Heart It Believe, Feel, Love, Be, Create, Inspire.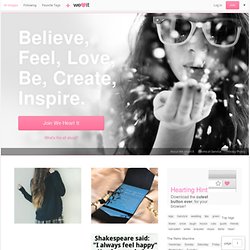 Join We Heart It What's this all about? About We Heart It • Terms of Service • Privacy Policy Hearting Hint Download the cutest button ever, for your browser! Photosight.ru. Best photos on the web. Pictures of the Year International. Popular Photos. Grand Press Photo. MKfoto. Sleeping Train - Pawel Jaszczuk. PhotoForum.ru.
---