Desserts
Nutella Brownies Recipe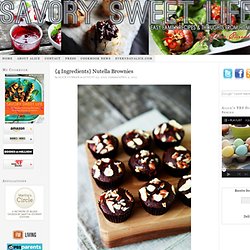 I'm very excited to share with you today's recipe for Nutella brownies. My excitement has nothing to do with the fact that anything made with Nutella tastes better. However, I'm excited because this recipe only contains only four ingredients!!!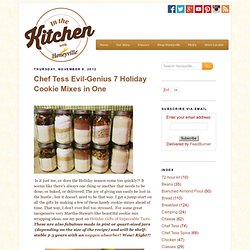 Is it just me, or does the Holiday season come too quickly?!
Honeyville Farms - Cookin Cousins
This is one of those 'I-need-a-cookie-right-now-or-I-die' recipes that can be prepared in almost no time. We all know that kind of situation, don't we?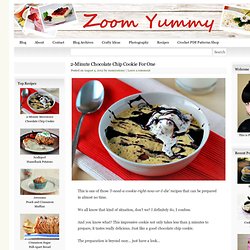 Salty and sweet. Crunchy and melt-in-your-mouth. Peanut butter and chocolate.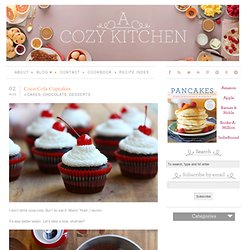 I don't drink coca-cola. But I do eat it. Weird. Yeah, I dunno.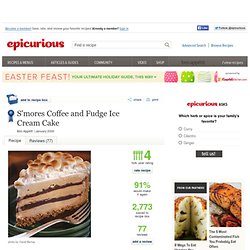 Preheat oven to 350°F. Finely grind graham crackers, toasted almonds and 3 tablespoons sugar in processor. Add 1/2 cup melted butter; process mixture until moist crumbs form. Press graham cracker mixture onto bottom and up sides of 9-inch-diameter springform pan with 2 3/4-inch-high sides. Bake crust until edges are golden, about 12 minutes. Cool graham cracker crust completely.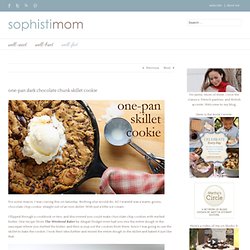 For some reason, I was craving this on Saturday. Nothing else would do. All I wanted was a warm, gooey, chocolate chip cookie, straight out of an iron skillet. With just a little ice cream. I flipped through a cookbook or two, and discovered you could make chocolate chip cookies with melted butter. One recipe (from The Weekend Baker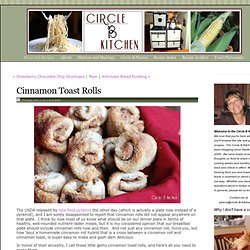 The USDA released its new food pyramid the other day (which is actually a plate now instead of a pyramid), and I am sorely disappointed to report that cinnamon rolls did not appear anywhere on that plate. I think by now most of us know what should be on our dinner plate in terms of healthy, well-rounded nutrient-laden meals, but it is my considered opinion that our breakfast plate should include cinnamon rolls now and then. And not just any cinnamon roll, mind you, but how 'bout a homemade cinnamon roll hybrid that is a cross between a cinnamon roll and cinnamon toast, is super easy to make and gosh darn delicious.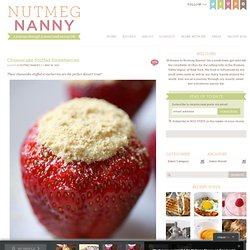 Cheesecake Stuffed Strawberries Can I just say that I have died and gone to heaven. Cheesecake stuffed strawberries….how have I not made these before?! I'm serious.
I might be harboring a slight pumpkin obsession right now. I just… I saw the canned pumpkin at the grocery store, bought a few cans, and now I can't stop. I want to put pumpkin in everything. I've seen this one particular recipe popping up here and there for muffins that are supposed to taste like donuts. Now, I love donuts. Love love love.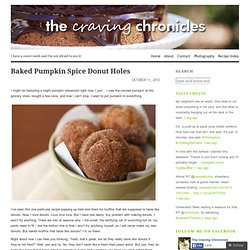 "Copycat Candy Recipes" is your backstage pass to famous brand-name candies! You've grown up eating these classic brand name candies, now you can recreate them at home. These Copycat Candy Recipes are sure to be just as good as the originals - if not better!!
Oh how I love a treat that can be whipped up in about 15 minutes. My boys and their buddies couldn't get enough of these Chewy Oreo Bars we had as an after school snack this week. Sometimes my spontaneous recipe creations turn out to be the most fun, lol! Yes you use an entire package of Oreo Cookies, but what you get in return is a marshmallow-y Oreo treat that is worth every bite
February 11, 2011 by Linda Hello, Beautiful! Sometimes being bad is really very good…and with this cake, on a special Valentine's Day (with someone or alone!) it's even better. I've cut the original recipe in half to give you a single layer, but split it and stacked the gorgeousness into an impressive little number that will get you noticed and loved in return. (The photo makes it look taller than it is!)
Kiss, kiss, love, love… «