Diversión
Empire's 500 Greatest Movies Of All TimeEmpire Features. - StumbleUpon. I am a sucker for soft lips, so I just had to do a lip balm recipes round-up for you.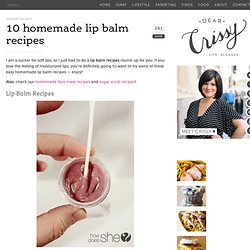 If you love the feeling of moisturized lips, you're definitely going to want to try some of these easy homemade lip balm recipes — enjoy! Also, check our homemade face mask recipes and sugar scrub recipes! Lip Balm Recipes 1. Sterling silver jewellery|jewellery|silver jewellery|gemstone jewellery|silver jewelry. Watch This Video to See How Freaking Awesome People Can Be. Bizarre & Stylish Steampunk Creations.
Laurie McCanna's complete list of Photoshop tutorials. Verio Offerings Create the site you want with Verio hosting plan options.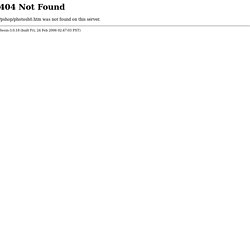 Powerful VPS service that allow you to customize your server configuration and choose the applications that match your needs. Verio is your strategic partner for top-tier hosting for complex websites and dedicated hosting. 100 Things Personality Test - VisualDNA. I'llTakeTen.com :: Shut Up And Take My Money! INCREDIBOX.
The 50 Cutest Things That Ever Happened. 30 Examples of Funny Ads for Inspiration. In many settings advertisements tend to be ignored or overlooked.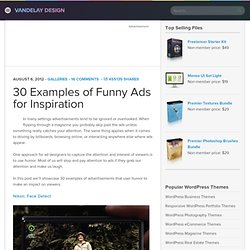 When flipping through a magazine you probably skip past the ads unless something really catches your attention. The same thing applies when it comes to driving by billboards, browsing online, or interacting anywhere else where ads appear. One approach for ad designers to capture the attention and interest of viewers is to use humor.
TATTOO
Untitled. Sketch of Voronoi. Shop by Color. How to Read Body Language to Reveal the Underlying Truth in Almost Any Situation. Conservative indeed.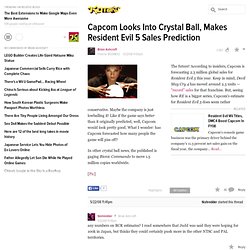 RE5 is a day-1 purchase for me, and I have no clue what the game plays or looks like, what the plot is, and whether it brings anything new to the table at all. Worst case scenario, RE5 will "only" be as good as RE4 - and frankly, even if it was just that, I'd settle for an RE4 rehash in a different setting. It was just pure, non-stop, perfectly calibrated fun. MSc International Political Economy/MSc in International Political Economy (Research) - Programmes of study - info for prospective applicants and incoming and current students - Department of International Relations. This programme is intended for graduates with a good first degree in Politics, Economics, History, International Relations and other degrees with similar content.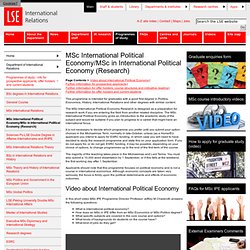 The MSc International Political Economy Research is designed as a preparation for research work if you are entering the field from another related discipline. The MSc International Political Economy gives an introduction to the academic study of the subject and would be suitable if you plan to progress to a career that might have an international focus.
Image Record. Puzzle - Autumn at the Moelledammen, the Mill Pond.
---