Comic 08
I haven't heard of Binary Option Trading until recently, and i kinda wonder if it is legal, cause it looks to me like some kind of online gambling. It is called investment by however is running that, but in reality, it's more like playing poker.The return on your money is good, but the risk of losing your money is pretty high., and as it is the case always with any gambling, the odds favor the house. Your odds of winning are 50-50, as all u have to guess is if the price of the currency or stock you are betting on is gonna go up or down from the price it was on when u made your bet or so-called investment, but, you invest a hundred dollars and make only 65 to 85 dollars. In other words if you lose, you'll lose a hundred dollars, but if you win, you only win 65 to 85 dollars.
In these tough economic times, many designers find themselves applying for jobs and freelance gigs on a regular basis. So, how can we stand out from the rest and grab the attention of a design agency when they're usually bombarded with hundreds of applications? The best way to do this is in the design of your resume. Assuming that you have the skills that they're looking for, a striking and visually appealing resume will go a long way at getting you the creative job that you want. In the worst case scenario, it will at least buy you a few seconds by catching the eye of a recruiter and may become the difference between getting hired or not.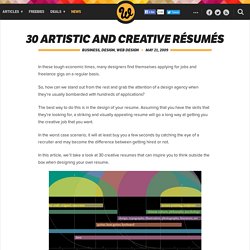 70 High Resolution Wood Textures for Designers
Carlincaturas
"Creciendo en público" Una novela gráfica de Ezequiel García Blanco y negro, 112 págs. Tamaño: 27 x 27cms Tren en Movimiento Ediciones, 2013 Buenos aires. Amor.
Carboncito
Calico Electronico
Calbur
santa baby, slip a sable rider under the tree, for me. been an awful busy girl, so hurry down the speedway tonight... a 72 mustang will do, too. Blood red. I'll wake up for you dear, so hurry down the speedway tonight...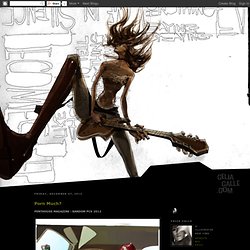 C of Circles
Bruno Duhamel
Brian McGee
Brandon Reese
Brandon Reese
Hello there! My name is Brandon. I like to draw pictures. I like to write stories too. Sometimes I do both together. I live in North Carolina with my wife and son.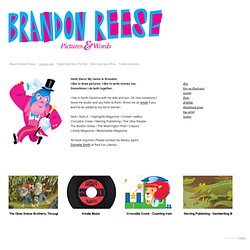 Bob Staake
Pilas y pilas de Mgama, hay para todo el mundo! Mister Magma! Rubén Meriggi el director de la revista.
Blog Ruben Meriggi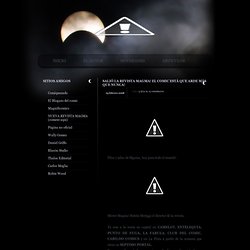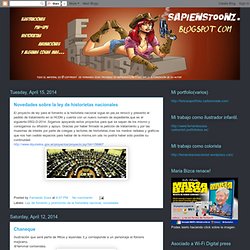 Cba ha quedado cautiva de la inseguridad que es propia de las ciudades que han sido saqueadas y desindustrializadas a lo largo de muchas décadas y de un sistema policial corrupto,cuando no extorsionador. Aunque esto que paso fue por un legitimo reclamo,no vamos a negar la gran irresponsabilidad policial de dejar indefensa a toda la población. Repudiable tambien es las hordas de delincuentes y lumpenes que aprovechando la ocasión hicieron vandalismo,porque en muchos caso fue eso,no robos por hambre o necesidad. Han generado esto desde el gobierno nacional y se ha agravado por la falta de dialogo y dinero por la cooparticipación,pero esto también corresponde a otro fenómeno social,el fracaso del asistencialismo y las falencias del capitalismo. Me permito una reflexión y pregunta en voz alta ya menos en caliente por los hechos acontecidos:esta gente tiene solución?
Blog de Fernado Sosa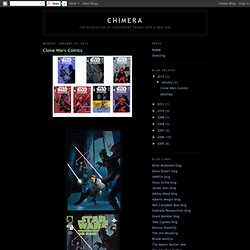 Bko
Most of you that visit this often NOT updated blog are interested in story . If you are one of those people I would HIGHLY recommend this book written by my friend Brian McDonald-Invisible Ink. I was very lucky to run into him when I was very young in my career and it made a big difference in steering me. He started writing a blog that is chock full of practical advice for writers and artists who tell stories.
bevingtoons.com
Batiborrillo
------ First of all, I have to say a foreword ------Je dois faire une introduction avant tout © Barbucci/Canepa/Editions Soleil FB really replaced blogs, this is really a fact. Even for me, who was always punctual with posts, it's now been months I've been away from the blog. and I didn't even notice that I was away for such a long time. I apologise, then. Today, I would really like to renew this blog, simpler and more useful , but I don't have much time.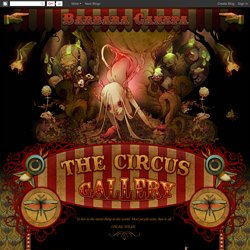 awn.com
Autoliniers
Artistic-Point
2IS13! • 2do. Concurso Internacional de Ilustración Social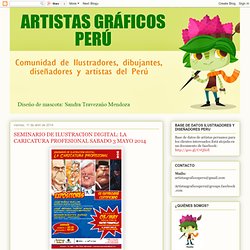 Artistas Graficos Peru
Apuntes de Ica
antonio bonicelli
Anime Retro
Ciclo Ánime: Sicarios y Mafia Sábado 9 (4:30 p.m.) Titulo en castellano: Golgo 13: The Professional. Nombre original: Gorgo 13 Director: Osamu Dezaki.
Sorry, but the page you were looking for can not be found. See below for what you can do about that — webmaster at KTB.net. Quick error report You can quickly report this missing page by clicking the button below (it will reload this page and send webmaster at KTB.net an email with the relevant details attached). Feedback request
AnimaMangaWeb
Andrew Langley
Andres Edery
Amanda Woodward
Alvarado Arts
Alessandro Toccaceli
Alejandro vilas
Aldo Peredo
Alberto Pagliaro
Alberto Corradi
Alan Cook
Adlo
Acid Planet