Opskrifter
Fatfree Vegan Recipes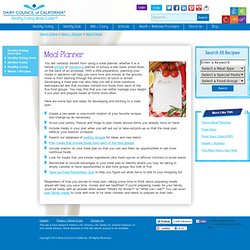 Meals Matter
You will certainly benefit from using a meal planner, whether it is a formal printed or interactive planner or simply a few notes jotted down on the back of an envelope. With a little preparation, planning your meals in advance can help you save time and money at the grocery store or from dashing through the drive-thru at lunch or dinner.
Opskrifter
Weber Klubben
Fremgangsmåde:-Dressing: Bland sennep og citronsaft i en skål. Tilsæt gradvist olivenolien og pisk undervejs. Hak ansjoser, basilikum og forårsløg og put dem alle i skålen. Smag dressingen til med salt og peber. -Udben lammekøllen (eller endnu bedre: køb en udbenet fra slagteren eller supermarkedet). Åbn lammekøllen i et stort fad og hæld ca. 1/4 af dressingen over.
Grillet lammekølle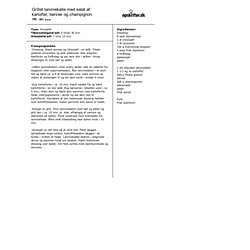 Rugbrød med Surdej
Rugbrød med surdej. (2 brød) Rugbrød er typisk dansk. Rugbrød bages med surdej. En "ægte" surdej er helt uden gær, det er en lille klump af dejen, som tages fra og gemmes fra den ene bagning til den næste.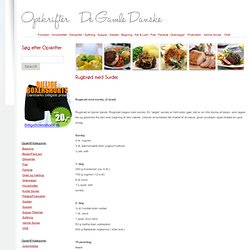 All recipes Australia New Zealand
Arla
OPSKRIFTER
Food Network
Meals Matter - Healthy eating and meal planning made easier
Whether it's a hectic weeknight, a casual brunch or an important holiday, mealtime brings the family together. Meals planned, prepared and shared together at home tend to be healthier and more balanced than meals eaten at restaurants or on the go.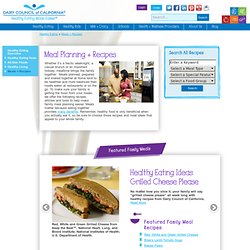 Epicurious.com: Recipes, Menus, Cooking Articles & Food Guides
Cookthink | Feel smarter in the kitchen.
All recipes – complete resource for recipes and cooking tips
Recipes - Beef recipes, pork recipes, vegetarian recipes, summer recipes, cooking tips and food
Opskrifter - madopskrifter
Jan's Chicken Chili Recipe : Recipezaar
Opskrifter.dk
Alletiders Kogebog
Madopskrifter.nu
Powersmoothies - dr.dk/DR1/Ha det godt/Kost/2009