TV
<div style="padding:5px; font-size:80%; width:300px; background-color:white; margin-left:auto; margin-right:auto; border:1px dashed gray;"> Internet Archive's<!--'--> in-browser video player requires JavaScript to be enabled. It appears your browser does not have it turned on. Please see your browser settings for this feature. </div> Embedding Examples and Help
Internet Archive: Free Download: Sita Sings the Blues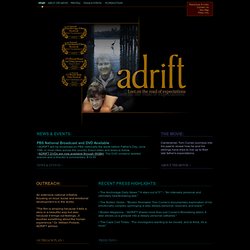 • The Anchorage Daily News **4 stars out of 5** - "An intensely personal and ultimately heartbreaking tale." • The Boston Globe - "Boston filmmaker Tom Curran's documentary exploration of his emotionally complex upbringing is also deeply personal, resonant, and brave." • Boston Magazine - "ADRIFT shares more than just Curran's filmmaking talent: It also allows us a glimpse into a deeply personal catharsis."
Adrift
3 quick ways to watch TV shows for FREE
Quick guide to being able to watch your favorite TV shows for FREE! With the ever increasing amount of TV shows available to watch on TV, it has become even tougher to try to view them all. With a ridiculous 500+ number of cable channels available to us it's surprising that some shows are even watched at all. The rise in popularity of foreign UK-based shows such as "Dr. Who," "Torchwood," "The Office," and others, has only hastened the need for time-shifting capabilities.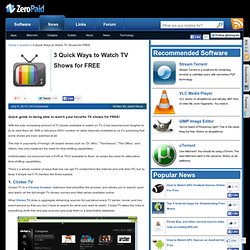 DIY Crafts - Scrapbooking, Knitting, Sewing & Jewelry Making