History misc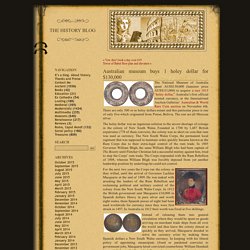 The National Museum of Australia spent AUS$130,000 (hammer price AUS$111,000) to acquire a rare 1813 "holey dollar ," Australia's first official minted currency, at the International Auction Galleries' Australian & World Rare Coin auction on November 6th.
The History Blog » Blog Archive » Australian museum buys 1 holey dollar for $130,000
The first great age of the book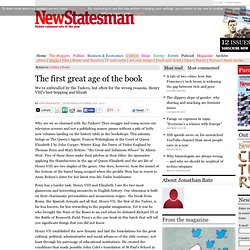 Why are we so obsessed with the Tudors? They swagger and romp across our television screens and not a publishing season passes without a pile of hefty new volumes landing on the history table in the bookshops. This autumn brings us The Queen's Agent: Francis Walsingham at the Court of Queen Elizabeth I by John Cooper, Winter King: the Dawn of Tudor England by Thomas Penn and Mary Boleyn: "the Great and Infamous Whore" by Alison Weir.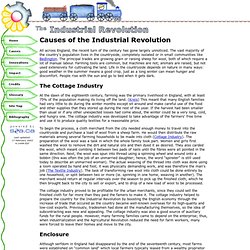 All across England, the recent turn of the century has gone largely unnoticed.
The Industrial Revolution - Causes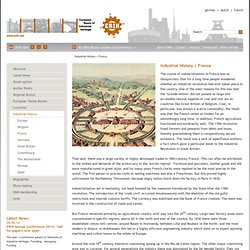 The course of industrialisation in France was so idiosyncratic that for a long time people wondered whether an industrial revolution had ever taken place in the country. One of the main reasons for this was that the "Grande Nation" did not possess as large and accessible natural supplies of coal and iron ore as countries like Great Britain or Belgium.
France
The East India Company Ltd – reborn and renewed
Australia: Our national stories By Dr Robert Lee of the University of Western Sydney Australian Heritage Commission, 2003 Overland Telegraph pole, Hayes Creek NT. Photo: J McKinnon/Australian Heritage Photographic Library The industrial revolution and the establishment of the first European settlement in Australia happened roughly at the same time.
Linking a Nation: Chapter 1 - Australia and the Industrial Revolution in Transport and Communications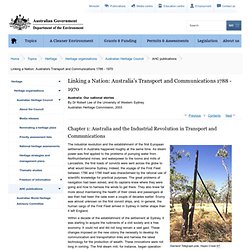 Industry + Technology
Making the Modern World - Icons of Invention - Technology
SGA - mémoire des hommes - Fiche
The Backlash Against "Immigrants" Is Offensive And Absurd -- We're All Immigrants
The entire country seemed to be obsessed with reading. The sudden passion for books struck even booksellers as strange and in 1836 led literary critic Wolfgang Menzel to declare Germans "a people of poets and thinkers."
No Copyright Law: The Real Reason for Germany's Industrial Expansion? - SPIEGEL ONLINE - News - International