Tips & tricks
Travel is becoming more and more accessible to all (at least in the Western world).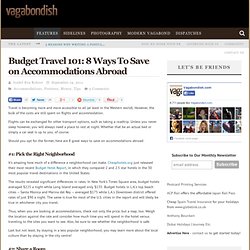 Budget Travel 101: 8 Ways To Save on Accommodations Abroad
Living abroad can be an exciting, mind-opening experience and is the best way to learn about new cultures. But it's made even better if your money goes further than at does at home.
The World's Cheapest Countries to Live In » Travel Guides » i-to-i Campfire | Gap Year & Volunteer Travel Community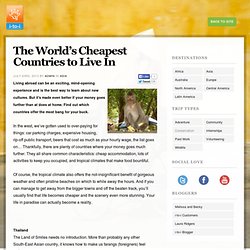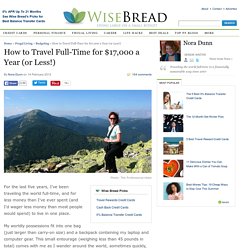 Happy New Year! For the last five years, I've been traveling the world full-time, and for less money than I've ever spent (and I'd wager less money than most people would spend) to live in one place. My worldly possessions fit into one bag (just larger than carry-on size) and a backpack containing my laptop and computer gear.
Trip Report Index:
View from the Wing - Putting a little thought into a lot of travel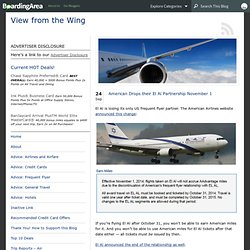 How to become a travel writer (seriously)
Include as much as you can on your round-the-world trip, like Victoria's Peak in Hong Kong. Buy a round-the-world ticket that uses one airline alliance Plan to be away for at least two months to make the most of the journey Research the weather conditions for the areas you want to visit the most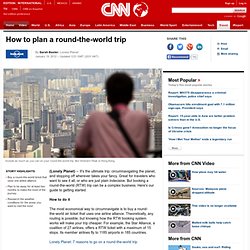 How to plan a round-the-world trip
How much does it cost to travel the world for a year?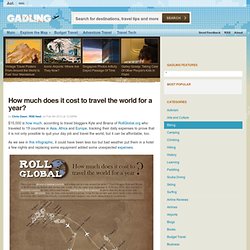 $15,000 is how much , according to travel bloggers Kyle and Briana of RollGlobal.org who traveled to 19 countries in Asia , Africa and Europe , tracking their daily expenses to prove that it is not only possible to quit your day job and travel the world, but it can be affordable, too.
Tips for flying cheaper in 2012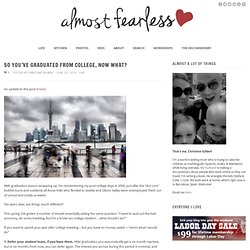 An update to this post is here .
Ways To Earn Money When You're Broke On The Road
How to Use Frequent Flyer Miles to Travel for Free (even if you don't fly very often)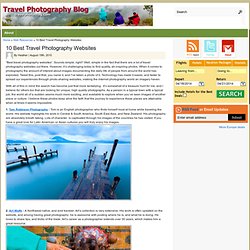 by Heather | August 19th, 2010
10 Best Travel Photography Websites
If the word "conference" immediately conjures images of tipsy, poly-suit clad conventioneers, comic book geeks, or coma-inducing workshops, you obviously haven't attended a travel blogger gathering.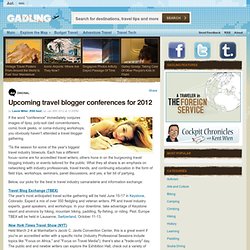 Upcoming travel blogger conferences for 2012
10 ways travel can boost your resume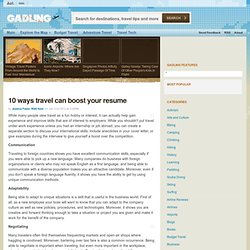 While many people view travel as a fun hobby or interest, it can actually help gain experience and improve skills that are of interest to employers.
The problem with cheap places is that it's all relative to the lifestyle someone chooses.
"I have to tell you sir, this is easily the most ridiculous itinerary I've ever put together, " said the American Airlines operator the other night as I finalized plans for a worldwide adventure that would make Marco Polo blush. "Welp, that makes two of us!"
<img class="alignnone size-full wp-image-5363" title="teide" src="http://www.fluentin3months.com/wp-content/uploads/2011/07/554x415xteide.jpg.pagespeed.ic.IY41WTvIMQ.jpg" alt="" width="554" height="415"/>