Snacks/Sides
Real Deal: DIY Sesame Sticks » Wonderland Kitchen. No trip to the bulk bin area of the supermarket is ever quite complete to me without bagging a few scoops out of the sesame stick container.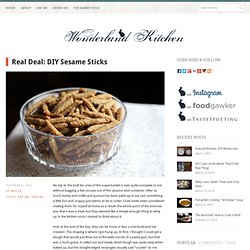 After so much barley and millet and quinoa has been piled up in my cart, something a little fun and snappy just seems to be in order. I had never even considered making them for myself at home as a result–the whole point of the exercise was that it was a treat–but they seemed like a simple enough thing to whip up in the kitchen once I started to think about it. Most favorited all-time. German Style Soft Pretzels. Maybe it is my German background… or maybe my love of all things salty, but I think nothing is better than a hot pretzel.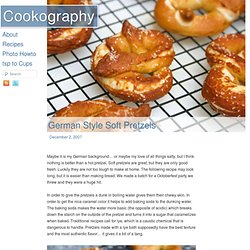 Soft pretzels are great, but they are only good fresh. Luckily they are not too tough to make at home. Oven "Fried" Pickles. Summer bar-b-que season is finally here, and I am loving it!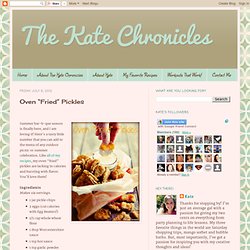 Here's a tasty little number that you can add to the menu of any outdoor picnic or summer celebration. Like all of my recipes, my oven "fried" pickles are lacking in calories and bursting with flavor. You'll love them! Ingredients Makes six servings. The Cook Abides. Sriracha Popcorn: Genius or MegaGenius? Potato Rings with Homemade Buttermilk Ranch. If french fries and onion rings ever got married and had a baby, I think it would be something like this…a potato ring.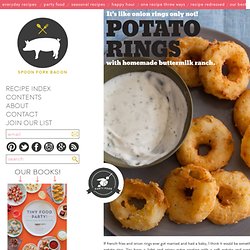 You have a light and crispy outer coating with a soft potato and caramelized onion center…why? Because we can I guess, who knows…but it's kind of fun, right?! My boyfriend and his friends have this thing where every super bowl they have a "Deep-Fry Fest" where, well they deep fry everything; so if you're anything like my boyfriend you now have another "Deep Fry Fest" recipe to use! Sweet Potato Chips with Lime. Martha Stewart has reminded me how much I love sweet potato chips…thanks Martha, you're such a great gal that way.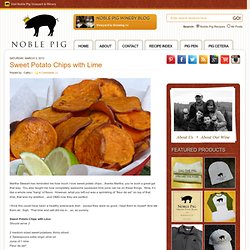 You also taught me how completely awesome squeezed lime juice can be on these things. Wow, it's like a whole new "bang" of flavor. How to Make Your Own (Healthier) Potato Chips: Everyone loves potato chips.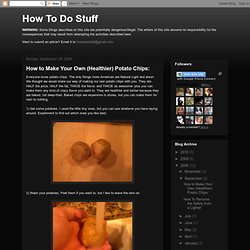 The only things more American are Natural Light and arson. We thought we would share our way of making our own potato chips with you. Homemade Baked Mozzarella Sticks. Mozzarella sticks are a delicious treat, probably one of the most popular appetizers at restaurants, and a fun party food.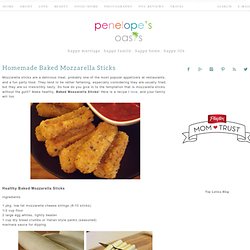 They tend to be rather fattening, especially considering they are usually fried, but they are so irresistibly tasty. So how do you give in to the temptation that is mozzarella sticks without the guilt? Make healthy, Baked Mozzarella Sticks! Here is a recipe I love, and your family will too. Ingredients. Crash Hot Potatoes.
Man, do I love Australia.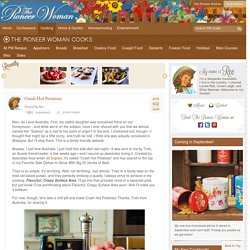 First, my oldest daughter was conceived there on our honeymoon…and while we're on the subject, have I ever shared with you that we almost named her "Sydney" as a nod to her point of origin? In the end, I chickened out, though—I thought that might be a little corny, and truth be told, I think she was actually conceived in Brisbane. But I'll stop there. This is a family-friendly website.
---