Beauty
How to Get Perfect Shapes on your Nails Update! I made an update for the "How to get perfect shapes on your nails" Post (original).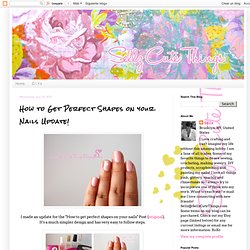 It's a much simpler design and has very easy to follow steps. I also created this little mini quick reference "cheat sheet" for the steps. These are the materials you will need. Dorm Room Spa: 3 Easy DIY Beauty Recipes to Try. Photo Credit It's that taxing in-between time of the semester again – spring break is over, papers and projects are coming due, and finals are looming ahead.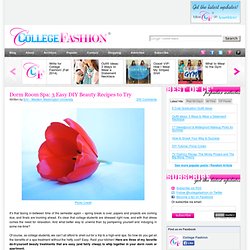 It's clear that college students are stressed right now, and with that stress comes the need for relaxation. » 10 French Beauty Secrets That Don't Require Dieting The Beauty Gypsy. » How to have the world's smoothest legs The Beauty Gypsy. How to make your own pore strips.
You know those Biore pore strips you buy at the drugstore for about $12 a pop? Yeah, those. Today I'm going to teach you how to make your own homemade pore strips. TIPPED OUT. All photos: Kristin Ess + thebeautydepartment.com post designed by kristin ess Lots of emails this week asking for a tutorial on Lauren's temporary bright colors.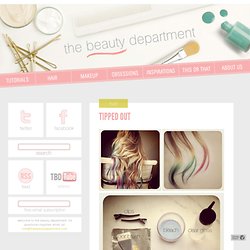 Here I've replicated the process for you in 7 steps on an extension. While I never recommend bleaching out the ends of your hair at home, if you want to do the fun colors yourself, maybe get the tips bleached out by a pro + then play with the temporary colors on your own. Hot Hair Trends: Try Hair Chalking for Color without Commitment - Beauty Schools Directory Blog.
If there's one thing we know, it's that people are always going to come up with creative ways to make a beauty statement.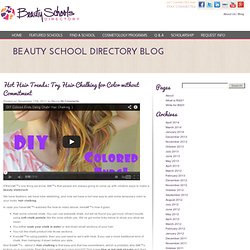 We have feathers, we have lobe stretching, and now we have a hot new way to add some temporary color to your locks: hair chalking. In case you haven't watched the how-to video above, here's how it goes: Nab some colored chalk. NYX Professional Make Up Brush MB08. Tops Sleeveless Short Sleeve Tees Long Sleeve Outerwear.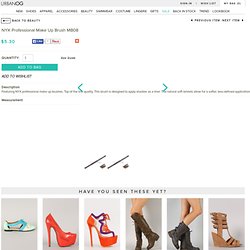 ---