Hunger games
Career Tribute - The Hunger Games Wiki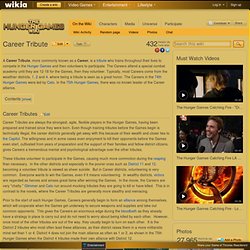 A Career Tribute , commonly known simply as a Career , is a tribute who trains throughout their lives to compete in the Hunger Games and then volunteers to participate.
Mockingjay: Projects and prompts for fans and teachers « Novel Novice
Tomorrow's the big day! Are you excited?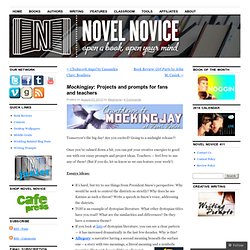 The Hunger Games Lesson Plan
As Students Read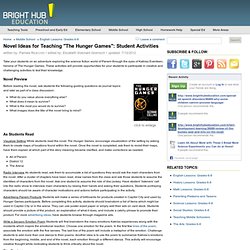 Hunger Games Lessons: Hunger Games Projects Encourage Creativity
Giving a final exam and/or chapter quizzes over a novel is usually an essential tool to assess whether students grasped the main concept and can identify important character decisions and actions relating to the theme. It's also one way to tell whether the students actually read the book or paid attention to the read-aloud.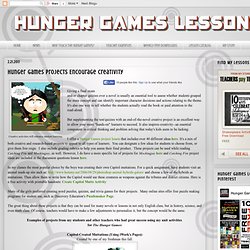 HungerGames .pdf (Objekt application/pdf)
Hunger Games lesson plans
The Hunger Games Study Guide - Suzanne Collins
The Hunger Games Resources: Lessons, Quizzes, Tests, Vocab | Resources | TeacherShare
untitled1
Hunger Games | Fictional Food
Aréna smrti (1. díl) | Hunger Games - Aréna smrti, Vražedná pomsta, Síla vzdoru | Nakladatelství Fragment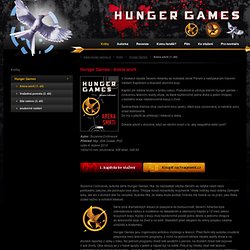 V troskách bývalé Severní Ameriky se rozkládá země Panem s nablýskaným hlavním městem Kapitolem a dvanácti okolními kraji.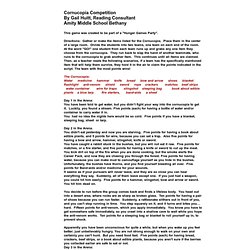 Cornucopia Competition
Cornucopia-Challenge
Write a Hunger Games Commercial Activity
Homepage
HungerGames.pdf (Objekt application/pdf)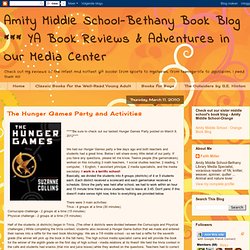 The Hunger Games Party and Activities
*****Be sure to check out our lastest Hunger Games Party posted on March 9, 2012****