Belle storie
With how often each of us are online or using our mobile phones, you would think that print advertising is an antiquated artwork that no one pays real attention to. You'd be wrong, though. We found 27 of the most stunning or clever print ad campaigns out there.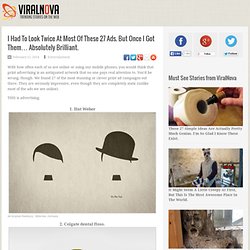 30 Business Cards I Wish Were Mine
15 Absolutely Brilliant Billboard Ads ...Really
Some of the following are great examples of outdoor advertising, specifically billboards, at their best. 1. Bic Razor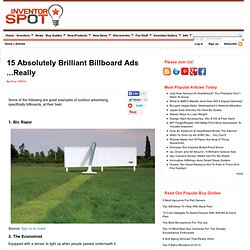 L'advertising ideale è quello che riesce a trasmettere un messaggio in modo semplice, diretto, essenziale, senza orpelli o abbellimenti, solo mettendo a nudo il concetto essenziale da comunicare.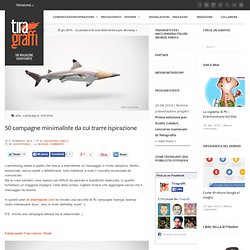 50 campagne minimaliste da cui trarre ispirazione
Battaglia pubblicitaria tra BMW, Audi, Subaru e Bentley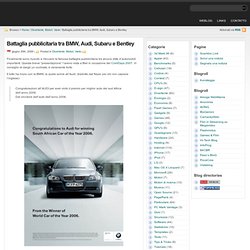 Finalmente sono riuscito a ritrovare la famosa battaglia pubblicitaria tra alcune ditte d'automobili importanti.
It is always said that first impression is the best impression so to grab public attention towards their products the agencies and the large conglomerates stick to the creative advertisements.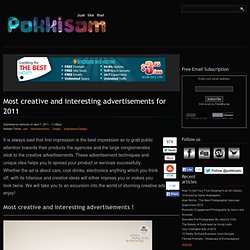 Bit This!: Forget all the rules
Head2Head Shop: Business Card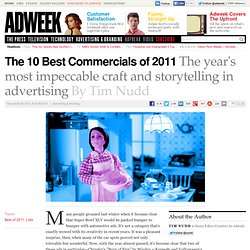 Many people groaned last winter when it became clear that Super Bowl XLV would be packed bumper to bumper with automotive ads.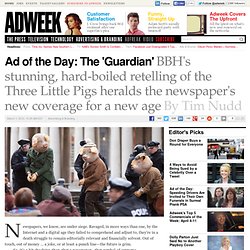 Newspapers, we know, are under siege. Ravaged, in more ways than one, by the Internet and a digital age they failed to comprehend and adjust to, they're in a death struggle to remain editorially relevant and financially solvent.
Ad of the Day: The 'Guardian' Covers the Three Little Pigs as a Modern News Story