Psychology
Eating 10 hot dogs in 6 minutes and belching the national anthem may impress your friends, but neither of those feats will do much for your body—at least not much good. Instead, why not train yourself to do something that may actually pay off?
Some people have a legitimate reason to feel depressed, but not me.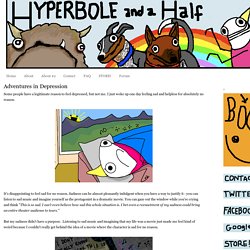 You've heard of freewriting, certainly.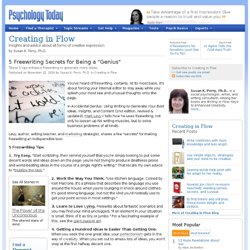 The end of 2010 fast approaches, and I'm thrilled to have been asked by the editors of Psychology Today to write about the Top 10 psychology studies of the year.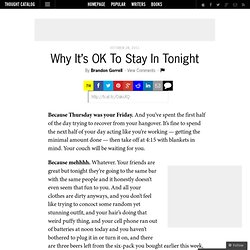 Because Thursday was your Friday.
Why It's OK To Stay In Tonight & Thought Catalog
When things get out of control and you momentarily lose your emotional balance, there are any number of little things you can do to regain it.