Feminism and Women's issues
women - NYTimes.com Search
Welcome to XY online | www.xyonline.net
Looking at Muslim women in the media and pop culture » Muslimah Media Watch
Women Living Under Muslim Laws
womensnewsnetwork.net
Radio 4 - Woman's Hour
IWMF - International Women's Media Foundation
The Dawn Chorus
Hoyden About Town: a mixed bag of uppity women blogging from Australia
Feminist.com
The XX Factor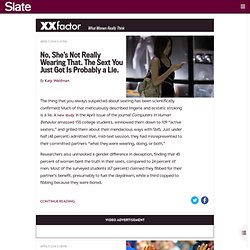 Dude, put the brooms down. Photo by Pedro Ladeira/AFP/Getty Images It may be gratifying for women to see their husbands loading the dishwasher or folding laundry, but is it sexy? Yes, according to many media stories. "Men: Want More Sex?
National Foundation for Australian Women — Just another WordPress site
Women's Electoral Lobby
YWCA Australia.
CWAA
The Happy Feminist: FEMINISM 101 -- WHAT IS FEMINISM?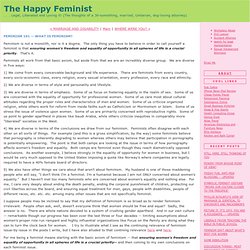 Feminism is not a monolith, nor is it a dogma. The only thing you have to believe in order to call yourself a feminist is that ensuring women's freedom and equality of opportunity in all spheres of life is a crucial priority .
Intro to Feminism and Women's Studies: Welcome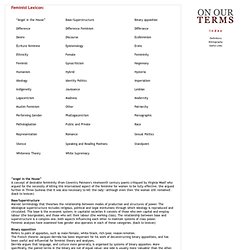 Feminist Lexicon: "Angel in the House" A concept of desirable femininity (from Coventry Patmore's nineteenth century poem) critiqued by Virginia Woolf who argued for the necessity of killing this internalised aspect of the feminine for women to be fully effective. She argued further in Three Guineas that it was also necessary to kill 'the lady'—although even then 'the woman still remained'.
Feminist Lexicon
Women's eNews
Feminist Majority
2011 Reading List « A Year of Feminist Classics
A Year of Feminist Reading - 12 Months of Important Feminist Books
Are you new to feminism ? Do you need an overview of feminist ideas? Perhaps you already know a bit about feminism but want to become more well read.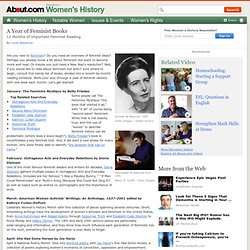 Feminist books -- both novels and non-fiction -- influenced and reflected the feminist movement.
Feminist Texts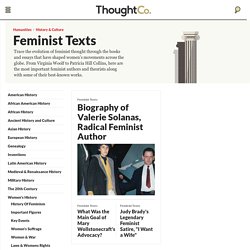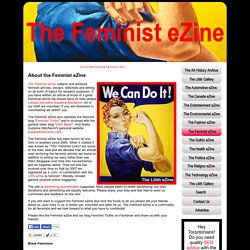 By Suzanne MacNevin - December 2012. "If every woman in the world carried a secret bottle of pepperspray on her there would be a lot less rapes." - Suzanne MacNevin I have a hunch that between 1890 and 1910 the number of rapes dropped a bit in various Western countries due to women wearing hats that required hatpins. The reason? Because in a pinch the hatpin could be substituted as a self-defense weapon. See my blog post Hatpins as Self Defense Weapon for Women for more details.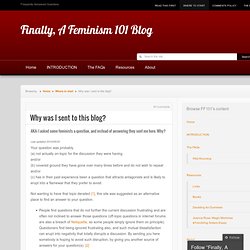 AKA: I asked some feminists a question, and instead of answering they sent me here.
Why was I sent to this blog? « Finally, A Feminism 101 Blog