Blogging
How to become a more disciplined business blogger. 7 Steps to Disciplined Business Blogging. Everybody and his cousin is blogging these days.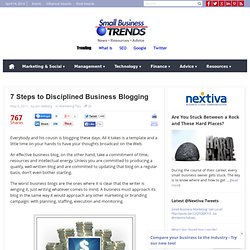 All it takes is a template and a little time on your hands to have your thoughts broadcast on the Web. An effective business blog, on the other hand, take a commitment of time, resources and intellectual energy. Unless you are committed to producing a quality, well-written blog and are committed to updating that blog on a regular basis, don't even bother starting. The worst business blogs are the ones where it is clear that the writer is winging it, just writing whatever comes to mind. HOW TO: Get Started With Photo Blogging. The term "photo blog" has almost become redundant.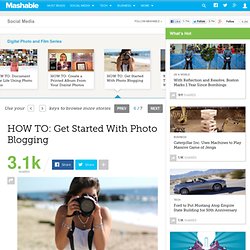 Between the popularity of microblogging, and the fact that smartphones are capable of producing high-quality images, our digital communication has become increasingly photo-centric. We consume so much content in our digital lives, it seems we've developed a need for it to be presented in the simplest, most efficient way possible. How To: Set Your Blogging Team Up For Success | oneforty. Elevate Your Value. How to properly combine fonts (a crash course in typography) How to Make Money and Not Be Ashamed - Susannah Breslin - Pink Slipped. Roots starter gets you developing WordPress themes rapidly - TNW Design & Dev. Roots is a starter theme for WordPress development that lets you focus on completing designs instead of spending unnecessary time getting the WordPress functionality working.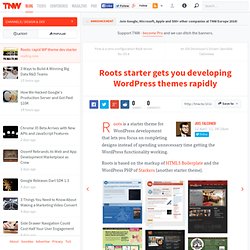 Roots is based on the markup of HTML5 Boilerplate and the WordPress PHP of Starkers (another starter theme). It comes with the CSS frameworks Blueprint, which is more general, and 960.gs, which is a grid-only framework. Roots includes several other interesting features — cleaner WordPress code output and blog posts that support the hNews microformat. - Blogger stars have a VYou channel! Are you on it? Google's Blogger Just Got Cool - TNW Google. Google's Blogger platform hasn't had any big releases for a long time now and has almost gotten lost in the race with the likes of Squarespace, Virb and Tumblr.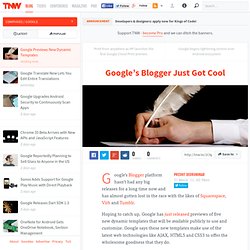 Hoping to catch up, Google has just released previews of five new dynamic templates that will be available publicly to use and customize. Google says these new templates make use of the latest web technologies like AJAX, HTML5 and CSS3 to offer the wholesome goodness that they do. Some remarkable features of these themes include: Secret Ingredients to Blog Subscriber Growth: Persistence & Promotion.
We all know that starting a blog can feel daunting.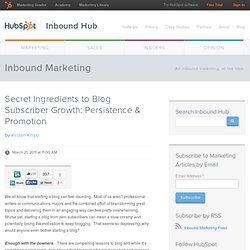 Most of us aren't professional writers or communications majors and the combined effort of brainstorming great topics and delivering them in an engaging way can feel pretty overwhelming. Worse yet, starting a blog from zero subscribers can mean a slow onramp and potentially losing the motivation to keep blogging. How to grow and maintain a brilliant blog. I always get a lot of questions about business blogging and how people can improve their own blogs or just get started.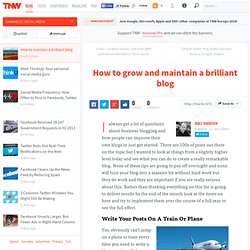 There are 100s of posts out there on the topic but I wanted to look at things from a slightly higher level today and see what you can do to create a really remarkable blog. None of these tips are going to pay off overnight and none will turn your blog into a massive hit without hard work but they do work and they are important if you are really serious about this. How to Make Your Blog Big on StumbleUpon: Your Content. On Monday we talked about how to increase your blog's visibility on StumbleUpon by engaging with other Stumblers.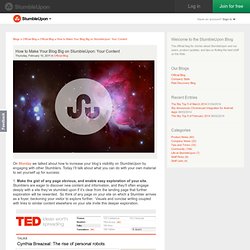 Today I'll talk about what you can do with your own material to set yourself up for success: 1. Make the gist of any page obvious, and enable easy exploration of your site. Stumblers are eager to discover new content and information, and they'll often engage deeply with a site they've stumbled upon if it's clear from the landing page that further exploration will be rewarded. So think of any page on your site on which a Stumbler arrives as a foyer, beckoning your visitor to explore further. How To Install WordPress – A Step By Step Video. I've decided to add to my step by step guide on how to install WordPress with a step by step video.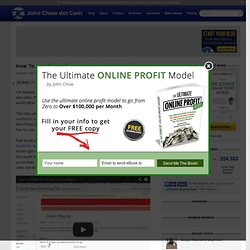 Why? Because many people don't like reading 1000 word long guides and would rather just sit in a nice comfy chair and watch a video on how it's done. The video shows the steps I go through when someone orders my free WordPress installation service. After watching the video, I feel that you should be able to install WordPress all by yourself. However, if you're still feeling a little intimidated by process, feel free to order my free WordPress installation service and I'll do it for you. Learn WordPress.com. Qawker: an open source Gawker theme clone for WordPress.
15 February '11, 04:10am Follow We all know Gawker's new redesign either rubs people the right way, or the wrong way.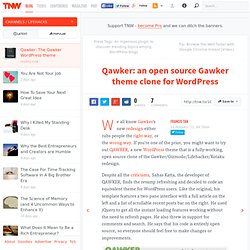 If you're one of the prior, you might want to try out QAWKER, a new WordPress theme that is a fully-working, open source clone of the Gawker/Gizmodo/Lifehacker/Kotaku redesign. Press Tags: An ingenious plugin to discover trending topics among WordPress blogs. 15 February '11, 09:10am Follow If you're a new blog, you're going to start with a small network of readers and limited topics.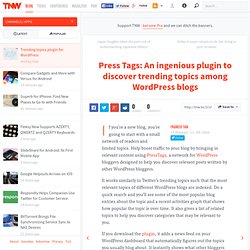 Help boost traffic to your blog by bringing in relevant content using PressTags, a network for WordPress bloggers designed to help you discover relevant posts written by other WordPress bloggers. It works similarly to Twitter's trending topics such that the most relevant topics of different WordPress blogs are indexed. Do a quick search and you'll see some of the most popular blog entries about the topic and a recent activities graph that shows how popular the topic is over time.
7 Business Blogging Myths, Debunked. Every company should have a business blog, but many brands and businesses have certain stereotypes about blogging. It can be an intimidating step to take because even though blogging has moved into the mainstream in recent years, it's surprising how little people know about the mechanics of blogging. It is now a common term in most board rooms and with marketing teams but there is still a huge amount of ignorance out there as to the benefits of blogging for business and the mechanics of how it works. I hear the same questions over and over again so here are some of the most popular misconceptions around business blogging. 1. Isn't it just other bloggers who read blogs? How to go from lone blogger to news organization: VentureBeat. 27 January '11, 04:19am Follow An ex-correspondent for the Wall Street Journal Matt Marshall is now the founder of VentureBeat -A digital publication to provide news about innovation for forward-thinking executives.
He has been in Silicon Valley for ten years and has some interesting perspective on the technology industry's evolution from first dot com crash to the fast growing ecosystem it is today. Keywords - How to Choose Good Keywords for Your Site. Choosing the right keywords and phrases for your website is an important part of the process of search engine optimization and making your site more visible to search engines and searchers alike.
If you're not sure what search engine optimization is, I invite you to read my article titled Search Engine Optimization 101. Difficulty: Average. Keywords - Learn Where and How to Put Keywords. Free WordPress Installation Service – Start Your Blog Today. About - Captain Squid. Anatomy of a WordPress Theme - The Social Media Guide. How to make money using the Internet. Learn WordPress.com.
---