Computer
Upgrading the SSD in a Yoga 2 Pro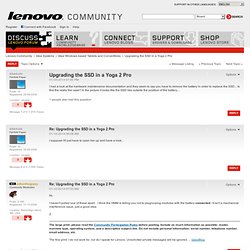 OK, I just upgraded my Yoga 2 Pro by installing a larger SSD. I went from the stock 128GB to a new Crucial 480GB msata. It took all of 10 minutes to do. For those of you attempting this and are a bit terrified about opening the Yoga 2 Pro up, if I can do it, you can too! You need a torx #5 screwdriver (it is star-shaped)Small Phillips screwdriverYou need a flat piece of plastic like a credit card or plastic ruler.A small box or bowl to put the screws in so you don't lose them. Here is what I did:
About ConvertMeMp3.com ConvertMeMp3.com is a free YouTube to MP3 converter. It allows you to convert and download a video from YouTube to MP3 audio online. This service is fast, free, requires no signup or any software to download. All you need is a full YouTube video URL, paste it into the box above and our software will extract the audio and gives you a link to download the MP3 audio file.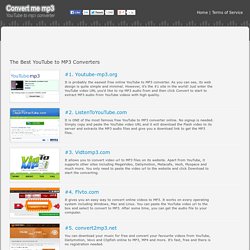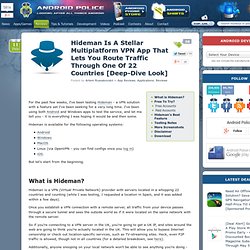 Hideman - Stellar VPN App
For the past few weeks, I've been testing Hideman - a VPN solution with a feature set I've been seeking for a very long time. I've been using both Android and Windows apps to test the service, and let me tell you - it is everything I was hoping it would be and then some. Hideman is available for the following operating systems: But let's start from the beginning.