Ressources for English
American Beauty | analyse
TES uses cookies to simplify and improve your usage and experience of this website. Cookies are small text files stored on the device you are using to access this website. For more information on how we use and manage cookies please take a look at our privacy and cookie policies. Your privacy is important to us and our policy is to neither share nor sell your personal information to any external organisation or party; nor to use behavioural analysis for advertising to you.
TES - Masser af færdige øvelser og skabeloner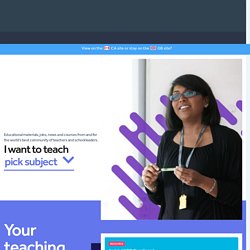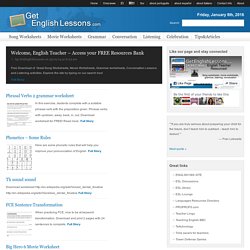 Martin Lurther King – Lesson Ideas Use these in your classroom to celebrate the life and death of Martin Lurther King. Full Story Happiness Conversation Lesson Two videos that dissect the feelings of happiness. Do we really know what makes us happy?
Get English Lessons
Educational Hip-Hop
The Times in Plain English |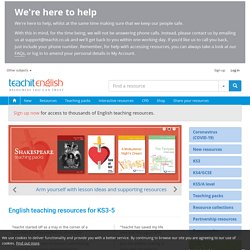 Our news-based teaching ideas page has links to pertinent source material (plus teaching ideas) and will ensure that your teaching of non-fiction is current, relevant and strikes a chord with your students ... Find out more here Are you new to Teachit?
En del færdige øvelser og skabeloner
Tashtees materiale i TES
We Are Teachers - foreløbigt utestet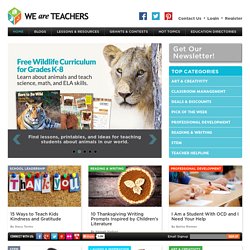 Get immediate access to FREE resources for physical educators. An Inside Peek at Teacher Salaries and Perks Across the U.S. Is Higher Education Right for Everyone? Creative Projects that Combine Art with Core Curriculum Forgot Password? Become A Sponsor• Who We Are• Contact Us