iPad Resource Lists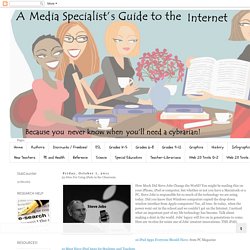 Pages - Menu This Blog Linked From Here Sites to Follow
One question that comes into my inbox or on Twitter a lot lately is one dealing with iPads. Many schools and classrooms all over are investing in these devices and educators want to know how to use them effectively, apps to consider and more. In keeping with the "My Favorite Resources" theme (last week I listed my favorite resources for talking about Twitter) here are my go-to resources when people ask me about iPads in the Classroom. ISTE iPad In Education Webinar Resources A while back ISTE ran a great webinar with some fabulous educators on using iPads in the classroom.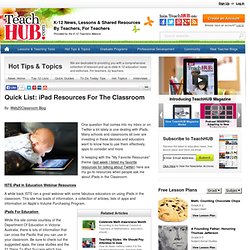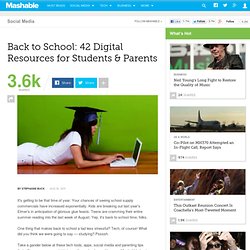 It's getting to be that time of year. Your chances of seeing school supply commercials have increased exponentially. Kids are breaking out last year's Elmer's in anticipation of glorious glue feasts. Teens are cramming their entire summer reading into the last week of August.
TPACK iPads In Schools Project App Guide
The popularity of the iPad in our schools continues to grow, and with it, the proliferation of related web articles, tips, how-to's, and so on. This week we searched out some excellent free Internet based web sites and resources dedicated to the use of the iPad in the instructional setting. 1.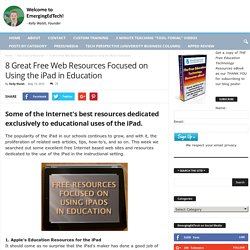 A Must See: TCEA iPad Apps, sorted by Subject Area and Content Using iPads in Education - Short, Free, Staff Development Course Elementary iPad Apps --- 5 stars!!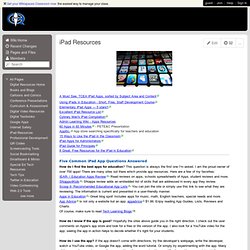 QCSD Resources - iPad Resources