FOOD
Thursday Night Smackdown
The School of Essential Ingredients eBook: Erica Bauermeister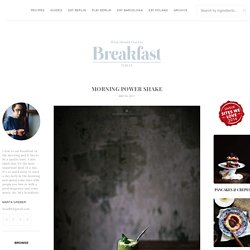 What Should I Eat For Breakfast Today ?
January 06, 2014 Dolc i Salat is a small place with a big atmosphere. They serve italian sweets, sandwiches for breakfast and some other snacks. I tried cannoli and it was delicious, not too sweet, just perfect.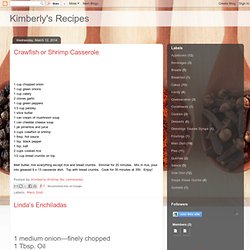 1 3/4 cups all-purpose flour2 tsp baking powder1/2 tsp fine sea salt or table salt1 stick unsalted butter, room temperature1 cup packed light brown sugar1 large egg, room temperature1/2 tsp pure vanilla extract1/2 cup sour cream4 peaches, peeled & cut into wedges (about 4 cups)1 pint blueberries1/3 cup sliced almondsConfectioners' sugar, for dustingHeat oven to 350. Whisk together flour, baking powder & salt in medium bowl and set aside.In a separate bowl, beat the butter & brown sugar with an electric mixer on medium-high until light & fluffy, 2 to 3 minutes. Beat in the egg and vanilla, scraping down the sides of the bowl as necessary.Reduce mixer speed to low. Add half the flour mixture, then the sour cream, and then the remaining flour mixture, mixing well between additions. Fold in the peaches and blueberries.
Kimberly's Recipes
Sam Tan's Kitchen
The holiday season calls for spice and all things nice, so here I present a great basic recipe for a British classic that will have your home smelling like Christmas in no time! :) Crunchy, buttery and surprisingly easy, these delicious gingernut biscuits (or ginger snaps as they are known Stateside) are just the right snappy texture and flavour, starting warm and robust in your mouth then gradually melting into a pleasant fragrant sweetness as you chew. They will also take you less than an hour from start to finish (great for last-minute plans!)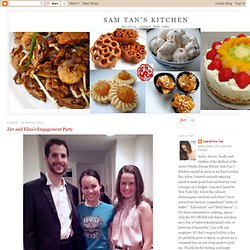 Foodmancing the Girl™
Think our current culture has become food-obsessed? Take a look at this wall painting from ancient Egypt. hide captionDetail from a painting found on the walls of a 4,000-year-old tomb in Luxor, Egypt, that depicts bread making. Werner Forman Archive Detail from a painting found on the walls of a 4,000-year-old tomb in Luxor, Egypt, that depicts bread making. Long before Food Network, before Michael Pollan, before pop-up restaurants, humans were taking the time to enshrine the art of cooking.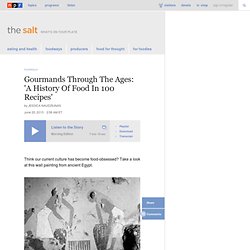 Gourmands Through The Ages: 'A History Of Food In 100 Recipes' : The Salt
Zain Jamal personal website
Eve Post Apple
Kris Carr, New York Times best-selling author and wellness activist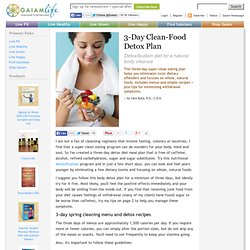 I am not a fan of cleansing regimens that involve fasting, colonics or laxatives. I find that a super-clean eating program can do wonders for your body, mind and soul. So I've created a three-day detox diet meal plan that is free of caffeine, alcohol, refined carbohydrates, sugar and sugar substitutes. Try this nutritional detoxification program and in just a few short days, you can look and feel years younger by eliminating a few dietary toxins and focusing on whole, natural foods. I suggest you follow this body detox plan for a minimum of three days, but ideally try for it five. Most likely, you'll feel the positive effects immediately and your body will be smiling from the inside out.
3 Day Clean-Food Detox Plan
21-Day Cleanse
Gastronomy: Food & Drinks
Cookie Cutters ★ Copper Gifts - CopperGifts.com
Cuisipro: Cooking tools, Cooking Gadgets, Cookware Utensils, Baking Accessories, and Serving Tools
Gastronomy: Food & Drinks