FOOD
Thursday Night Smackdown
The School of Essential Ingredients eBook: Erica Bauermeister
What Should I Eat For Breakfast Today ?
Kimberly's Recipes
Sam Tan's Kitchen
Foodmancing the Girl™
Think our current culture has become food-obsessed? Take a look at this wall painting from ancient Egypt. Detail from a painting found on the walls of a 4,000-year-old tomb in Luxor, Egypt, that depicts bread making. Werner Forman Archive Long before Food Network, before Michael Pollan, before pop-up restaurants, humans were taking the time to enshrine the art of cooking. The painting depicts a recipe for baking bread that was carved on the wall of an Egyptian tomb some 4,000 years ago.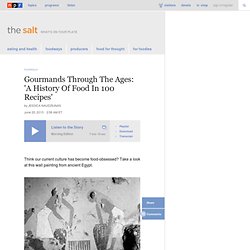 Gourmands Through The Ages: 'A History Of Food In 100 Recipes' : The Salt
Zain Jamal personal website
Eve Post Apple
Kris Carr, New York Times best-selling author and wellness activist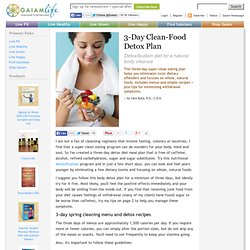 I am not a fan of cleansing regimens that involve fasting, colonics or laxatives. I find that a super-clean eating program can do wonders for your body, mind and soul. So I've created a three-day detox diet meal plan that is free of caffeine, alcohol, refined carbohydrates, sugar and sugar substitutes. Try this nutritional detoxification program and in just a few short days, you can look and feel years younger by eliminating a few dietary toxins and focusing on whole, natural foods. I suggest you follow this body detox plan for a minimum of three days, but ideally try for it five. Most likely, you'll feel the positive effects immediately and your body will be smiling from the inside out.
3 Day Clean-Food Detox Plan
21-Day Cleanse
Gastronomy: Food & Drinks
Cookie Cutters ★ Copper Gifts - CopperGifts.com
Cuisipro: Cooking tools, Cooking Gadgets, Cookware Utensils, Baking Accessories, and Serving Tools
Gastronomy: Food & Drinks