Fun Sites
Christmas cookies hall of fame | grown to cook. 13 Sculptures Made Out of Books. 30 Scrumptious Cupcake and Frosting Recipes. Chocolate babka. If you've ever tried to recreate something you loved when you were growing up in your own kitchen, you know how difficult it can to match your taste memory to the reality of ingredients and step-by-step directions.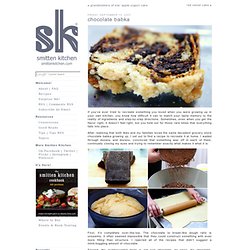 Sometimes, even when you get the flavor right, it doesn't feel right, but you hold out for those rare times that everything falls into place. After realizing that both Alex and my families loved the same decadent grocery store chocolate babka growing up, I set out to find a recipe to recreate it at home. Via housetohome.co.uk on Indulgy.com. Why the mantis shrimp is my new favorite animal. Life in Color: Kaleidoscope, Kaleidoscope Pictures -- National Geographic. Get Wallpaper Photograph by Roberto Cattani, My Shot Color is everywhere, and when it's everywhere at once, it can be as ephemeral as a rainbow, as sudden as colored powder raining down at a festival, or as necessary as a natural defense.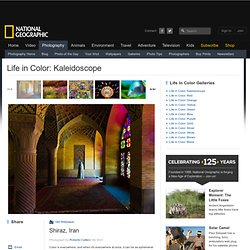 The Beachside Baker. Video - Carmen Agra Deedy: Spinning a story of Mama - National Parenting & Education. ALSC list of middle reader children's books contain quality, books that exhibit venturesome creativity, and books of fiction, information, poetry and pictures that reflect and encourage children's interests in exemplary ways."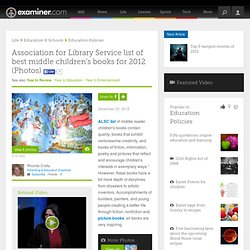 However, these books have a bit more depth of storylines from disasters to artistic inventors. Accomplishments of builders, painters, and young people creating a better life through fiction, nonfiction and picture books, all books are very inspiring. Each of these books makes a wonderful gift for throughout the holiday season and into 2013. For a complete description of each title before you buy visit: For Middle readers:
Hyper Realistic Pencil Drawings by Italian Artist Franco Clun (Franco Clooney) Soft Amaretti. Soft Amaretti Another traditional nut paste cookie made with ground almonds, this version has a soft, chewy center.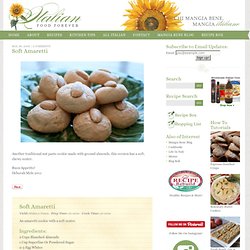 Buon Appetito! Deborah Mele 2011. Oatmeal Cookie. Product Reviews / Main Nibbles / Cookies, Cakes & Pastry All types of cookies: on this page, cookies beginning with the letters N, O, P & Q, including oatmeal cookie, Pfeffernüsse and pressed cookie.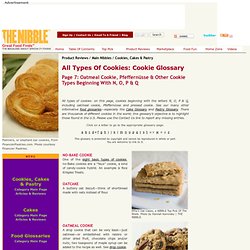 See our many other informative food glossaries—especially the Cake Glossary and Pastry Glossary. Baby's First Butcher Shop, Circa 1900. PETA would never approve: This grisly 1840 doll-sized butcher shop with miniature animal carcasses and a floor covered in sawdust and blood would be shockingly graphic to our modern sensibilities.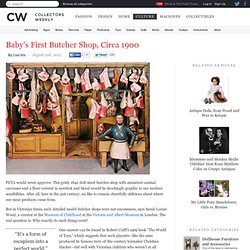 After all, here in the 21st century, we like to remain cheerfully oblivious about where our meat products come from. But in Victorian times, such detailed model butcher shops were not uncommon, says Sarah Louise Wood, a curator at the Museum of Childhood at the Victoria and Albert Museum in London. The real question is: Why exactly do such things exist? "It's a form of escapism into a perfect world."
One answer can be found in Robert Culff's 1969 book "The World of Toys," which suggests that such playsets—like the ones produced by famous turn-of-the-century toymaker Christian Hacker—did well with Victorian children who weren't at all squeamish about imagining themselves cleaving a calf's flank. MAKE BELIEFS COMIX! Online Educational Comic Generator for Kids of All Ages. Tree of Life Web Project.
The Tree of Life Web Project (ToL) is a collaborative effort of biologists and nature enthusiasts from around the world.
On more than 10,000 World Wide Web pages, the project provides information about biodiversity, the characteristics of different groups of organisms, and their evolutionary history (phylogeny). Each page contains information about a particular group, e.g., salamanders, segmented worms, phlox flowers, tyrannosaurs, euglenids, Heliconius butterflies, club fungi, or the vampire squid. ToL pages are linked one to another hierarchically, in the form of the evolutionary tree of life. Starting with the root of all Life on Earth and moving out along diverging branches to individual species, the structure of the ToL project thus illustrates the genetic connections between all living things. Il Morellino e' una denominazione significativa, ma bloccata « Poggio Argentiera: il Morellino di Scansano e la Maremma.
Tratto da "I numeri del vino" Prendo spunto dal post di oggi di Marco Baccaglio, "I numeri del vino", sulle statistiche di produzione delle principali denominazioni di orgine italiane (senza ormai differenziare tra DOC e DOCG, perche' difatto con la nuova dizione, DOP, vengono accorpate).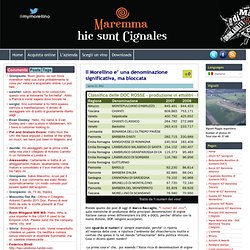 Uno sguardo ai numeri e' sempre essenziale, perche' ci riporta all'essenza delle cose, e ripulisce l'ambiente dal chiacchericcio inutile e confuso che spesso si fa nel mondo "affascinante" della politica vinicola. MS&R | Architecture & Interior Design. One painter > Matthew Cusick.
---