Reading/Literature
Adbusters Culturejammer Headquarters | Journal of the mental environment
In Performance: Roger Guenveur Smith A Daunting Task In Performance: Eric Tucker Bill Cunningham | Thrills and Chills Anatomy of a Scene: 'Philomena'Flying Through the AirWorking Out With a SpeedskaterA New Age for African ArtistsBare Knuckles and High HeelsScienceTake: Fluorescing FishIntersection: Brooklyn Heights VintageStealing J.
The New York Times - Breaking News, World News & Multimedia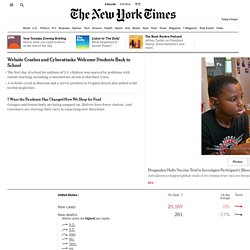 20 Cool Home Library Design Ideas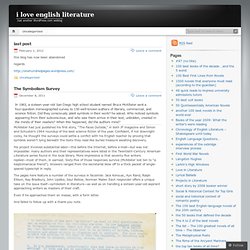 i love english literature
Set up to bring greater attention to contemporary poetry, the Forward prize celebrated its 20th anniversary this week. Fellow poets and writers pay tribute to those who have won the Best Collection. Blake Morrison on The Man With Night Sweats by Thom Gunn, 1992 "I wake up cold," the title poem begins, "I who / Prospered through dreams of heat." That sudden chill sets the tone for this collection of elegies, written at the height of the Aids epidemic. Gunn's previous book, The Passages of Joy, 10 years before, had sung of the Californian good life: "Sweet things.
Books that will induce a
Ten Politically Incorrect Truths About Human Nature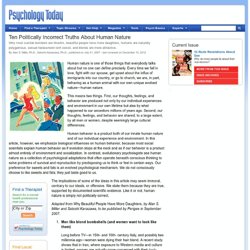 Human nature is one of those things that everybody talks about but no one can define precisely. Every time we fall in love, fight with our spouse, get upset about the influx of immigrants into our country, or go to church, we are, in part, behaving as a human animal with our own unique evolved nature—human nature. This means two things. First, our thoughts, feelings, and behavior are produced not only by our individual experiences and environment in our own lifetime but also by what happened to our ancestors millions of years ago.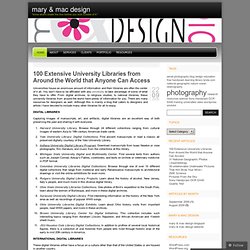 Universities house an enormous amount of information and their libraries are often the center of it all. You don't have to be affiliated with any university to take advantage of some of what they have to offer. From digital archives, to religious studies, to national libraries, these university libraries from around the world have plenty of information for you. There are many resources for designers as well. Although this is mainly a blog that caters to designers and artists I have decided to include many other libraries for all to enjoy. Capturing images of manuscripts, art, and artifacts, digital libraries are an excellent way of both preserving the past and sharing it with everyone.
mary & mac design
The Ovid Collection--A. S. Kline, Ovid's METAMORPHOSES
Emma Goldman, Anarchism and Other Essays.