Ergonomie logicielle / web
hci.stanford.edu/courses/dsummer/handouts/NeedFinding.pdf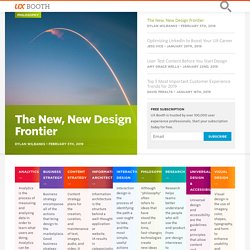 What Testing Won't Tell You What do users think and feel while setting up an online store? This week, Lynsey Thornton from Shopify tells us what the Shopify team learned while investigating this very question. WYSIWYG Round Up The conversation surrounding what content management systems and their accompanying WYSIWYG editors do, could do, and should do is a complex one, with myriad potential solutions. This week, Marli Mesibov brings us up to speed on the arguments for – and against – the next generation of WYSIWYG.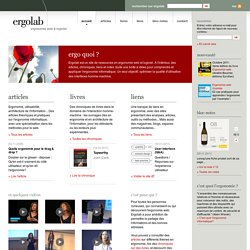 articles Ergonomie, utilisabilité, architecture de l'information... Des articles théoriques et pratiques sur l'ergonomie informatique, avec une spécialisation dans les méthodes pour le web. » Tous les articles Quelle ergonomie pour le drag & drop ?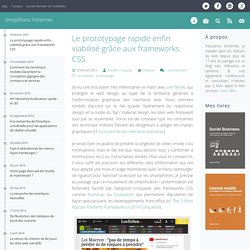 Depuis plus de 15 ans que je fais ce métier, j'ai eu l'occasion d'être impliqué dans de nombreux projets de boutique de ligne. S'il y a bien un exercice de conception sur lequel tout le monde s'arrache les cheveux, c'est celui de concevoir la fiche produit parfaite. Nous sommes tous d'accord pour dire que la perfection n'existe pas et que les objectifs divergent si vous êtes distributeurs (efficacité avant tout) ou fabricants (séduction avant tout). Il n'empêche que l'on peut quand même se poser légitimement la question.
Pour Mathieu Bruc, la curation est bien plus qu'un simple amalgame d'articles dans un aggrégateur (du type Scoop It). C'est une méthode au fort potentiel qui apporte idéalement beaucoup aux lecteurs : - une sélection des articles les plus pertinents sur un sujet donné - des analyses de ces articles - un accès à un réseau d'experts et de passionnés, etc. ... ainsi qu'aux curateurs :
Ergonomie IHM, Interaction design, UX