Google Apps
Descarga de Google Desktop
Maps
Google Voice
Have trouble keeping up with the sites you visit? Read them in one place with Google Reader, where keeping up with your favorite websites is as easy as checking your email. Stay up to date Google Reader constantly checks your favorite news sites and blogs for new content.
Reader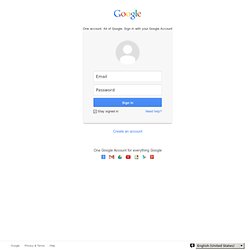 Chat de Google: chatea con tus familiares y amigos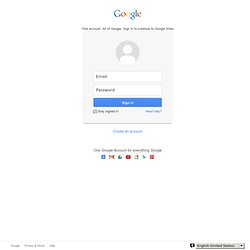 Sign up Sign in Sign in with a Google Apps Account Sites Thinking of creating a website? Google Sites is a free and easy way to create and share webpages.
Groups
Calendar
Gmail is gebaseerd op het idee dat e-mail intuïtiever, efficiënter en nuttiger kan worden gemaakt. En misschien kan e-mail zelfs leuk zijn. Gmail biedt tenslotte: Veel ruimte Met meer dan 10358.901124 megabytes gratis opslagruimte Minder spam Houd ongewenste berichten uit je Postvak IN. Mobiele toegang Lees je Gmail-berichten op je mobiele telefoon door in de webbrowser van je mobiele telefoon naar http://gmail.com te gaan. Meer informatie