Android Websites in English
Android (operating system)
Android is an operating system based on the Linux kernel,[12] and designed primarily for touchscreen mobile devices such as smartphones and tablet computers. Initially developed by Android, Inc., which Google backed financially and later bought in 2005,[13] Android was unveiled in 2007 along with the founding of the Open Handset Alliance: a consortium of hardware, software, and telecommunication companies devoted to advancing open standards for mobile devices.[14] The first publicly available smartphone running Android, the HTC Dream, was released on October 22, 2008.[15] The user interface of Android is based on direct manipulation, using touch inputs that loosely correspond to real-world actions, like swiping, tapping, pinching and reverse pinching to manipulate on-screen objects.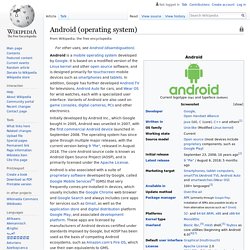 Android World - anthropomorphic robots & animatronics
Projects for Android
Sony has a few key Xperia devices at the moment. We have recently seen the Xperia Z1S launch with T-Mobile. Not to mention the Z Ultra which surprised everyone when it arrived as a Google Play edition handset.
Android Community - Tracking the Android Platform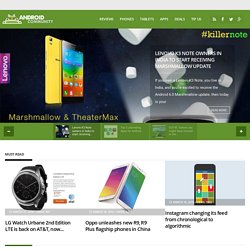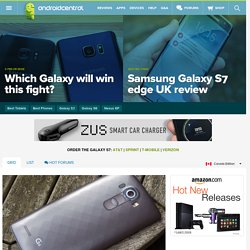 Android Central | Android Forums, News, and Help
57 min ago Sony Lifelog app now available in Google Play for Xperia Z2, expanding to other Sony phones Sony's Lifelog application is now available in Google Play for the Xperia Z2, and will be coming soon to Xperia devices running Android 4.4.2. The Lifelog application, and the Sony Smartband (available at Newegg) work in tandem to keep track of your movement, and capture your physical, social, and Internet activities right from your wrist. Read more and comment
Developers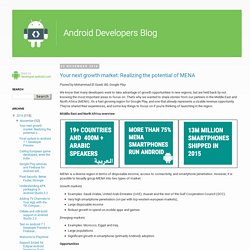 Android Developers Blog
By Greg Hartrell, Google Play Games team Today, everyone is a gamer — in fact, 3 in every 4 Android users are playing games, allowing developers to reach an unprecedented audience of players in an Android ecosystem that's activated over one billion devices. This has helped Google Play Games — Google's cross-platform game service and SDK for Android, iOS and the web (which lets you easily integrate features like achievements, leaderboards, multiplayer and cloud save into your games) — grow at tremendous speed. The momentum continues on Google Play, where four times more money was paid out to developers in 2013 than in 2012. With the Game Developers Conference (GDC) this week, we'll be launching a number of new features for Google Play Games and other Google products. As they launch over the coming weeks, these new services and tools will help you unlock the power of Google to take your games to the next level.
Nettoyeur Android et optimiseur de RAM le plus téléchargé dans le monde par un des top10 développeurs. ¡î Application N° 1 mondial dans la catégorie Outils.Reconnu par plus de 50 millions d'utilisateurs, Clean Master est l'optimiseur de RAM et le nettoyeur de déchets (les indésirables) N° 1 pour augmenter la vitesse de votre appareil Android. Gestionnaire de RAM/Tueur de tâches - Optimiser les applications et jeux de vitesse est beaucoup plus facile avec Clean Master.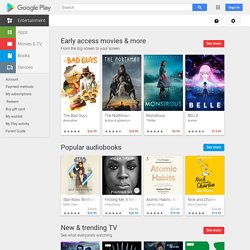 Accueil - Android Market
Android.com
Android Phone
LG Ally Forum - Home
Galaxy S III available for $180 via Wirefly Posted on: June 18, 2012 / Category: Samsung If you're looking to sign a two-year contract with Sprint, you can get the Galaxy S III from Wirefly for a good price tag of $180. The smartphone will arrive to Sprint customers on June 21st and will include a $10 Google Wallet credit for each order. Before you jump and start ordering the device, you should know that Sprint currently has no LTE network, so no 4G LTE for Galaxy S III. Indeed, the carrier announced that will offer LTE in the upcoming future, but it will first be available in selected countries. Moreover, the US carrier doesn't have a speedy HSPA+ network to count with the lack of LTE technology. What's important to keep in mind is that Galaxy S III on Sprint will provide slower connection compared to other US carriers. [ more ]
Android Phones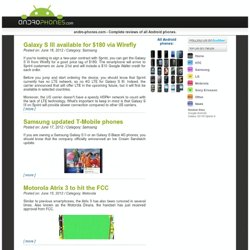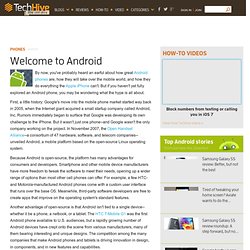 By now, you've probably heard an earful about how great Android phones are, how they will take over the mobile world, and how they do everything the Apple iPhone can't. But if you haven't yet fully explored an Android phone, you may be wondering what the hype is all about. First, a little history: Google's move into the mobile phone market started way back in 2005, when the Internet giant acquired a small startup company called Android, Inc. Rumors immediately began to surface that Google was developing its own challenge to the iPhone. But it wasn't just one phone--and Google wasn't the only company working on the project. In November 2007, the Open Handset Alliance--a consortium of 47 hardware, software, and telecom companies--unveiled Android, a mobile platform based on the open-source Linux operating system.
Welcome to Android - PCWorld
Android Apps | Appolicious ? App Directory
WordPress for Android
Presenting Version 2.0: WordPress for Android 2.0 <p>JavaScript required to play <a hreflang="en" type="video/mp4" href="http://videos.videopress.com/5HYBdSbC/wpa2-web_dvd.mp4">WordPress for Android 2.0</a>.</p> Tablet Ready Version 2.0 has been optimized for everyday tablet use.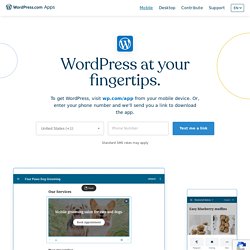 eBooks: For Android
As we continue working to make Google Play available to the world, some Google Play products and features may not yet be available in your country. You can choose from millions of titles on Google Play to read with the Google Play Books app and pick up where you left off on your phone, tablet, or computer. Your library is synced to your Google account, so your library will be the same on all your devices when signed into the same account. The Google Play Books app is available on Android and iOS for supported mobile devices running Android 2.2 or iOS 5.0 and above. Learn about reading with the Google Play Books app on iOS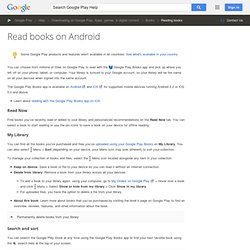 Message
Android Forums
MOUNTAIN VIEW, Calif.; INGOLSTADT, Germany; DETROIT, Mich.; TOKYO, Japan; SEOUL, South Korea., January 6, 2014 – Extending the success of the Android ecosystem, which has seen over one billion devices activated to date, a coalition of auto and technology companies announced today a new industry alliance aimed at bringing the Android platform to a device that's always been mobile: the car. Audi, GM, Google, Honda, Hyundai and NVIDIA have joined together to form the Open Automotive Alliance (OAA), a global alliance of technology and auto industry leaders committed to bringing the Android platform to cars starting in 2014. The OAA is dedicated to a common platform that will drive innovation, and make technology in the car safer and more intuitive for everyone. The OAA is aimed at accelerating auto innovation with an approach that offers openness, customization and scale, key tenets that have already made Android a familiar part of millions of people's lives.
Forum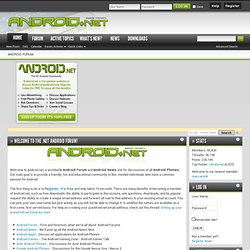 Android Tapp. Android App Reviews, Android Apps, News, Ratings, Interviews and Showcase