Ressources
50 Free PSD UI Kits and Templates for Web Designers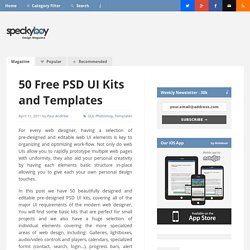 For every web designer, having a selection of pre-designed and editable web UI elements is key to organizing and optimizing work-flow.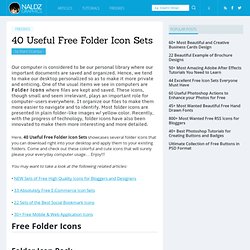 Our computer is considered to be our personal library where our important documents are saved and organized.
40 Useful Free Folder Icon Sets | Naldz Graphics
CSS Code Formatter and Optimizer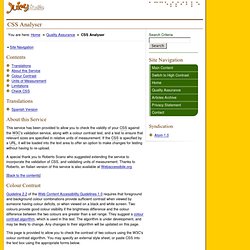 CSS Analyser
Contents Translations About this Service This service has been provided to allow you to check the validity of your CSS against the W3C 's validation service, along with a colour contrast test, and a test to ensure that relevant sizes are specified in relative units of measurement.
CSS Compressor
CSS SuperScrub
Language: English Deutsch French Chinese Important Note: Your code should be well-formed. This is no validator which points out errors in your CSS code. To make sure that your code is valid, use the W3C Validator . To support high quality css design, you might need to check the best web hosting buying guide .
Clean CSS - A Resource for Web Designers - Optmize and Format your CSS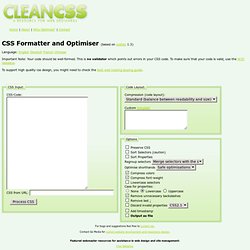 CSS Organizer
background: #1e5799; /* Old browsers */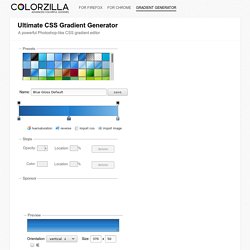 dooWikis » Wikis for You or Your Website
Download
jParallax pour donner un effet parallaxe via jQuery
jParallax est un plugin jQuery qui va vous permettre de mettre en place facilement un effet de parallaxe sur un groupe d'images ! Pour faire court, la parallaxe est l'incidence du changement de position de l'observateur sur l'observation d'un objet (cf: wikipedia ). Un peu comme lorsque vous êtes en voiture ou en train et que vous regardez par la fenêtre latérale, les différent niveaux du paysage ne défile pas à la même vitesse. Le plan le plus proche est rapide et plus on s'éloigne, plus l'effet de vitesse est moindre. Comme d'habitude, filez voir la démonstration pour bien comprendre l'utilisation du plugin: Démonstration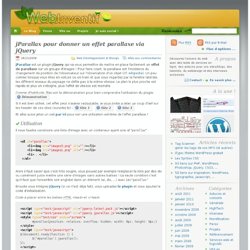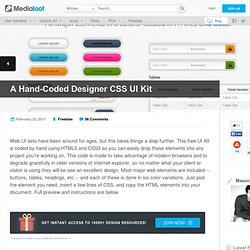 A Hand-Coded Designer CSS UI Kit
Web UI sets have been around for ages, but this takes things a step further.
The long and illustrious history of moving pictures all started with the zoetrope . Then there was the thaumatrope , the flip book , and my personal favorite, the phenakistoscope . And now we have (drumroll please): The Internet.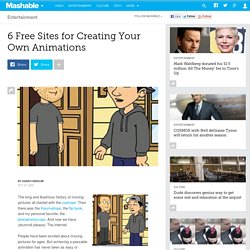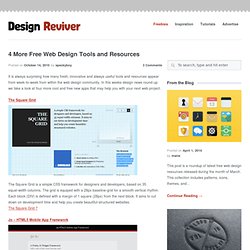 It is always surprising how many fresh, innovative and always useful tools and resources appear from week-to-week from within the web design community. In this weeks design news round-up we take a look at four more cool and free new apps that may help you with your next web project.
4 More Free Web Design Tools and Resources