London!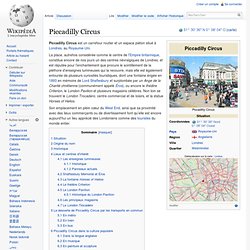 Un article de Wikipédia, l'encyclopédie libre.
Piccadilly Circus
It's a commercial way very famous. There are lots of shops, and there are very original. We can ind evrything in these streets. There are shops with basic or chic clothes. I like this place. Besides Chrismas decorations were delightful and they give a very good mind of Chrismas! by laurakaupiez Jan 20
Skip to page content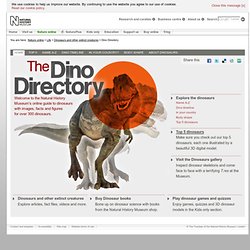 Dino Directory
Yes there are lots of remains of Ancient Egypt. It's very interesting! by laurakaupiez Jan 20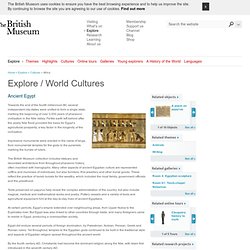 Towards the end of the fourth millennium BC several independent city-states were unified to form a single state, marking the beginning of over 3,000 years of pharaonic civilisation in the Nile Valley. Fertile earth left behind after the yearly Nile flood provided the basis for Egypt's agricultural prosperity, a key factor in the longevity of the civilisation. Impressive monuments were erected in the name of kings, from monumental temples for the gods to the pyramids marking the burials of rulers.
Ancient Egypt
During the twelfth century AD the Mexica were a small and obscure tribe searching for a new homeland. Eventually they settled in the Valley of Mexico and founded their capital, Tenochtitlan, in 1345. At the beginning of the sixteenth century it was one of the largest cities in the world.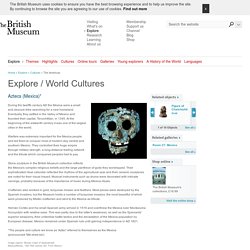 The islands of the eastern Pacific are known as Polynesia, from the Greek for 'many islands'. They lie across a vast stretch of ocean from Hawaii in the north, to New Zealand in the south and Easter Island in the east. The western Polynesian islands of Fiji and Tonga were settled approximately 3,000 years ago, whilst New Zealand was settled as recently as AD1200.
Polynesia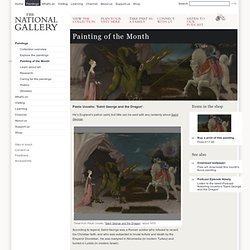 Painting of the Month
We are immediately drawn into this painting by Wright's masterful use of lighting. We, along with the painting's subjects, are spectators to a scientific experiment.
It's a museum of Modern Art. It's a building with 4 floors. There are lots of paintings of artists who are exposed in this place: Matis, Picasso... In particular french artists. I don't like this visit because certain works are without life and emotion. by laurakaupiez Jan 20
It's a big wheel to build in 2000 for the new millenium. There are 32 cabins and the wheel measur 135 meters. There are a splendid view of London/ a Westminster Abbey, Buckingam, Picadilly Circus, Big Ben... The tour lasted 30 minuts. It was the best visit me made! by laurakaupiez Jan 20
Ouiii, de plus on a eut de la chance: nous avons eu du soleil ce jour là by laurakaupiez Jan 20